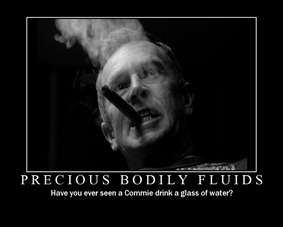 Paid, earned and owned media (POE, OPE, OEP): It's become the mantra for marketing these days. Any company worth its salt is figuring out how to optimize for each of these categories, as a way to drive awareness, consideration and purchase.
There's just one small problem — each is mostly being looked at as a silo. Sure, messaging in one silo will reinforce and amplify those in the other two, but in many cases a hybrid model can often lead to far superior results.
For example, expert endorsements from a trusted source — whether a friend, show host, expert or product reviewer — can really move the needle for a brand. Billions of dollars are spent on in-house and agency PR and corporate communications to influence experts and key influencers, along with building armies of loyal supporters and brand ambassadors. The subsequent "earned" media can be very effective. But on the downside, companies can't control the message, which can lead to unfortunate results (see "Dell Hell," "United Breaks Guitars," etc.)
Even more money gets spent on advertising campaigns. Paid media can deliver great results as well — but there's always the John Wanamaker problem: It's impossible to figure out which half is wasted.
And many companies have found great success by creating their own content, through microsites, Facebook pages, whitepapers, company magazines and branded entertainment. Here, factual information works best, because most brand managers simply aren't great storytellers — and that's why most branded content sinks with nary a peep (see "Lost in America," TLC's Routan and too many more to count). It's great to own your content — and your relationship with your customers — but if it's not relevant it just won't work.
Hybrids of paid/earned, paid/owned and earned/owned have a long history of success across a wide variety of media. Celebrity spokespeople trade on their notoriety to help push products and services in a paid/earned hybrid, for example, while magazine advertorials that are barely indistinguishable from the content straddle the line between earned and owned (albeit in a sleazy sort of "gotcha sucka" way).
But when it comes to emerging video and social marketing, we're just scratching the surface of hybrid models — and some of the early results have been less than successful. The aforementioned "Lost in America" series featured wildly popular YouTube star iJustine, but barely moved the needle, while paid celebrity tweets, like the proverbial tree falling in the forest, seem to make no sound at all.
However, the paid/earned model can drive tremendous results in the online video and social space if it's done correctly. Here at Revision3, we've seen great success using our show hosts to introduce a wide range of brands and services to our young male audience, and there are many other successful partnerships as well, including Lancome with Michelle Phan and Kraft Foods with Paula Deen and Soleil Moon Fry. Even the old Spice Guy was a hybrid-based success — using paid advertising on the Super Bowl that drove incredible earned success on YouTube and elsewhere. (Sales, of course, is another matter.)
But as we've seen with paid tweets, it's not as easy as just marrying up a web celebrity with a brand. We've been doing this for six years, and we've taken a lot of lumps, and learned a lot on the way. In many ways, the path to success requires understanding that the medium is still the message.
For example, when working with a real person, branding messages need to be done carefully and in context. As we saw with iJustine, taking someone out of their context — in this case, the personal transparency of a regular video blog — just doesn't work. Transparency of message is also essential — don't be like those magazine inserts and try to fool today's media savvy audience. Not only will they see through the deceit, they'll hate you for it and tell all their followers too. Don't forget to get buy-in from your "person" as well, because if they don't believe, they probably won't be able to convince their friends and fans to buy. Finally, an understanding of how people really use the medium of choice, whether it's Facebook, web video, twitter or Tumblr is also essential. The right message told in the wrong way will not have much effect.
Working with a trusted and capable partner offers the fastest and best path to success — but given that I'm CEO of Revision3, you'd probably expect me to say that. We're not the only game in town though — EQAL and DECA are behind the Kraft successes, ad agency Weiden & Kennedy pulled off the Old Spice coup, and a number of other mostly new companies are providing clear trailblazing success here. The important first step, though, is to stop thinking of earned, paid and owned as separate initiatives, and begin to think creatively about how you might integrate them together.