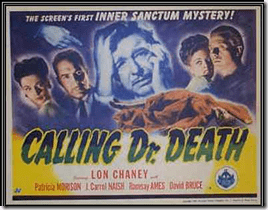 Mark Cuban has a well reasoned post on his site about how Over The Top and the Internet will never KILL cable any time soon. The comments are particularly fun to read.
But in the end, he's mostly right.  I think that we all get caught up in the thought that's what is new will kill what has come before.  This is a great way to get attention – back when I started at Revision3, we used to proudly shout "Kill Your TV", until we realized that a lot of (and a growing number of) our viewers were actually hooking up their notebooks and ipods to their TVs to watch our shows.
Cable and broadcast do some things really well.  Enabling less than lowest common denominator content to find a profitable audience isn't one of them.  When I was at TechTV, we had to dumb down our content to The Thunderbirds and movie night to appeal to enough viewers to get a rating that was something close to what would make money.  Our tech-oriented shows had passionate audiences, just not enough to pay for satellite transponders, cable carriage fees and our big expensive studio.
Big things that build big audiences will be hard to serve profitably on the internet over the next few years, as Mark says.  Live streaming to vast audiences isn't a great use of the medium either.  But building programs that can profitably appeal to tens or hundreds of thousands, as opposed to millions – now that's where the internet really shines.  And doing it on demand – so you and I can watch at different times (maybe even downloading overnight, when demand is low) makes a lot of sense.
Cable and broadcast will be there.  Internet video will live alongside, doing what it does really well.  That's not necessarily what cable and broadcast do really well.  After all, how many more Dancing, Idols, Survivor and Biggest Losers do we need?
I love the channel rental idea..  Here's a free business idea I've noodled around for a few years..  Build a network that uses broadcast channels (ie channel 7.4) – who now have a lot of excess channel capacity — and create a new national network that you can rent out as Mark suggests.  Or put your own network together – then fight for local retrans on cable.  Tell them you'll never charge them a fee ever.  Deliver content to the broadcast facilities via the internet, not satellite.  Do it like computerized radio was done in the eighties.    Call me and I'll build a content network for you if you do it!