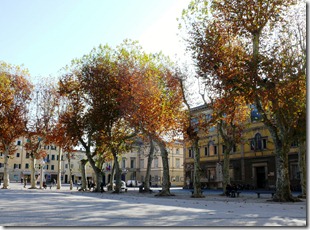 Want to see the world but miss the crowds? Consider off-season travel. I've always been a big fan, but after a Thanksgiving-week trip to Tuscany, I'm even more sold on the concept. Here's why:
First, it costs a lot less. My family and I stayed in some of the best hotels, for a fraction of their in-season rates. Once the calendar turns November, you can typically save 30%, 50% or even more. For example, we stayed in the "family room" at the elegant Montebello Splendid hotel in Florence. This two-level room with 3 beds has a rack rate of nearly 900 euros a night. We paid less than 300.
Similarly in lovely Lucca we stayed at the super-friendly and comfortable Palazzo Alexander and it was 30-40% less than what it would have cost in the summer - or even just a few weeks earlier.
But for me the biggest reason to travel in the offseason is to avoid crowds. I was repeatedly admonished to reserve tickets for popular attractions in advance, or end up waiting hours in line. Florence's amazing Uffizi Gallery, for example, was supposed to be nearly impossible to get into without a reservation, and forget a sashay up to the top of the Leaning Tower of Pisa without advance planning.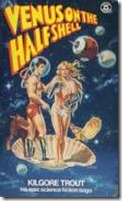 In late November, everything changes. One morning I wandered up to the Uffizi around 10, and was inside looking at "Venus on the Half-Shell" in less than five minutes. I walked right up to the Tower of Pisa mid-afternoon, and was climbing the steps a few minutes later. We stopped by the always overcrowded San Gimigiano and parked right next to the city walls - and it felt like we had the whole town to ourselves. We even hiked to the top of the Duomo in Florence without waiting more than a minute. From April to October, this kind of access would be unthinkable.
Similarly, restaurants are equally accessible. Although it still might be difficult to get to the top spots, I had no problem making reservations an hour before showing up, and we ended up eating at the top spots in Florence and Lucca. Even better, most of our fellow diners were locals, not tourists, which made for a more authentic experience - even though we stuck out like hillbilly rubes visiting Oz for the first time.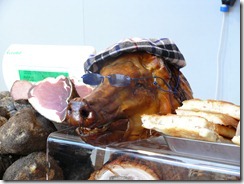 Finally, the fall is harvest and festival time in Italy. Last year I was lucky enough to visit Alba during the Truffle festival, which unfortunately created a life-long addiction to the rare white truffle - nearly as expensive by the ounce as cocaine. This year I uncovered the Lucca slow food fair, a mid-November to December celebration of the wine, food and olive oil from the less well-known, but tasty producers around Tuscany's lesser-known north-west corner.
Sure, the weather can be dicey - although I was in a T-shirt for quite a few afternoons during my late November visit. Rain is possible, but the glistening streets of Florence and Lucca have a rare and special beauty. And snow is possible - my first visit to Rome and Tuscany 20 years ago was during a rare but ethereal snowstorm that cast everything in soft earthen and ivory hues.
And since much of what you want to see in Florence is indoors anyway - and you don't have to plan your museum visits in advance - you can tour outdoors on the nice days, and inside when it storms.
Maybe you like stifling heat and crowds. Maybe you enjoy being surrounded by tourists. But if you're looking for an authentic and laid-back experience in Tuscany, try offseason. It's a far better way to really experience the art work, sights and cuisine. And if you're lucky, it'll snow!
If you are headed to Tuscany, make a point of stopping by Lucca for a few nights.  It's pretty, inviting, friendly and full of delicious food!  Here's where to stay and where to eat: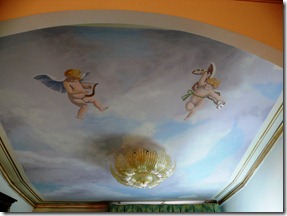 WHERE TO STAY – PALAZZO ALEXANDER
OK, let's get the bad out of the way first. I traveled here in November 2012 with my wife and 13 year old son. We reserved a Jr Suite with 4 beds. Apparently there are two junior suites. one has a terrace overlooking the city. The other has naked angels on the ceiling.
Alas, we did not get the terrace. When the proprietor Mario showed us the room, it was somewhat shocking. The entire room was done up in a crazy-quilt combination, with naked angels painted on the roof, overplush and (to our view) tasteless matching couch, chair and bedspread. Instead of a terrace, there was a great whirlpool bath with a window overlooking the town.
My wife and I had a good laugh. My son was terribly freaked out. We were planning to stay five days, but the angels were going to force us into the street far before that.
But here's where the great staff rode to the rescue. The other Jr Suite was booked, but they readily agreed to move us downstairs to a pair of connecting rooms (luckily it *was* November, and the hotel was not nearly full).
The two rooms were perfect. No wild and crazy paintings. No overdone plush. Just comfortable, clean and inviting . And as it turned out just about everything else about the place was amazing too.
The staff (Mario, his son Gabriel and everyone else) could not have been more helpful. Fully conversant in English, they made dinner reservations, had great suggestions and even went out of their way to help us with our computer connectivity challenges.
The rooms were super comfortable, the common areas a lot of fun to hang out in, and the included breakfast was more than enough to get us going each day.
Oh, about the networking. They have pretty decent connectivity downstairs, but by the time you get to the top floors, it gets a bit spotty. You can do email and read web pages, but don't expect to stream any video. According to the tech expert Gabriel, the building is built out of thick stone, and stone attenuates wireless signals like no-one's business.
It'll get better. While we were there the local ISP was installing fiber throughout the walled city - which led to some internet constipation, but should lead to better performance for you when you arrive.
This is one of those places you'll want to come back to again and again. And you should. Lucca is an amazingly friendly and comfortable town, the food is tremendous, and the setting divine.
WHERE TO EAT IN LUCCA
Oh, and let me give you some dining ideas as well. My favorite meal was at All'Olivo, a multi-course extravagance with local flavors, friendly service and a lovely ambiance. Buca di Sant'Antonio was a close second, although I'd take a pass on the local salt cod if I were you.
I was less impressed with Ristorante Giglio - both my son and I ended up with extreme stomach aches that night and the next day. And the food was just not that good.
But with so many great restaurants you can't go wrong. Especially in the fall when chestnuts and truffles are in season!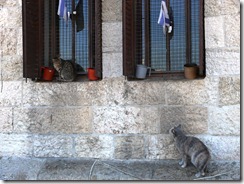 Jerusalem is claimed by Christians, Jews and Muslims. But it's owned by the cats.
Everywhere you turn, there's another feral cat or six underfoot. It's as if the entire town were controlled by some deranged cat lady god, and her furry progeny have taken "go forth and be fruitful" to its absurd extreme.
Cats on the balcony. Cats supping from cups left on windowsills by residents. Cats on a cold night warming themselves on the hot air vents from the marketplace below. Cats licking tins of tuna while tourists queue up to see the Temple Mount. Cats in the street, cats in the alley, cats on the ramparts, cats in the trash cans, cats, cats, cats.
I came up with a killer coffee-table book idea while roaming the back alleys - if only I had more time to actually produce it. I'd call it "Jerusalem: Land of the Holy Pussies". I'll bet that would sell like hotcakes.
Maybe the Queen of Sheba still rules here after all.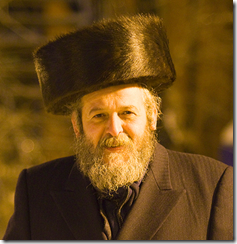 I'd hardly been in Israel for an hour and I nearly got stoned. With real rocks. And arrested too. It wasn't my fault, I swear. I blame GPS.
I'd flown in from San Francisco for the first INTV conference in Jerusalem, put on by the biggest local TV network Keshet. Jerusalem's about a half hour drive from the airport, and I arrived, as it turned out, around 3pm on Saturday.
Saturday's a special day in the Holy Land. I realized that while looking out the windows as we were landing - mid-day on Saturday and the streets and highways were practically empty. It was as if the entire population had vanished.
Shabbat, or Sabbath, runs from sundown Friday until sundown Saturday. For the devout, that means family, food, prayer. But no work.
It's not the entire country that shuts down; parts are more strict than others. But as my taxi followed his trusty GPS into Jerusalem, as the sun was starting to set, we suddenly ended up in a part of West Jerusalem where the streets were packed with black-cloaked and hatted denizens, all casting us the dirtiest looks I'd ever seen.
My Hebrew speaking cab driver started to swear and made a quick U-turn. Despite the increasingly strident protestations of the dashboard GPS, he hightailed it back to the highway and out of town.
"Shabbat", was all he said to me. Later I found out that in that particular part of town during the Sabbath anyone doing any work, or using any technology - even driving a car - could get you arrested. Apparently we'd performed more than a handful of the 39 prohibited activities during the Sabbath. Even worse, we could have been stoned by the ultra-orthodox residents as we drove by!
GPS has come a long way. But it still has its limitations - and apparently religious observances have yet to be programmed in. Someone ought to get right on that, before someone else – like me – gets hurt!