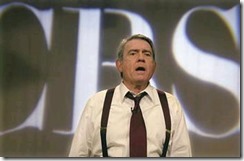 Now that Revision3 is part of Discovery (and renamed Discovery Digital Networks), I'm once again exposed to traditional television production cycles. Shows here are planned, purchased and produced in seasons. These are typically finite frequencies – 6, 13 or occasionally 26 episodes, with very clear start and end air dates.
Want to fail on YouTube? Do the same thing. Thinking of your content in seasons – or even worse, delivering content at random intervals – is one of the most common ways to fail.
The most successful creators on YouTube know this intimately. Pick any top 50 channel at random, and you'll probably find a set schedule of release that's slavishly adhered to – whether weekly, daily, and even at set times during the day. Many top creators are even building new tightly-related properties for their channels that will increase weekly frequency while continuing to follow to a rigid schedule. The incredibly talented Dane Boedigheimer just launched the first of a family of weekly scheduled series to enhance his "Annoying Orange" franchise, while Harley Morenstein – known for his weekly Epic Meal Time – just launched another regularly scheduled gaming channel.
It's a hamster wheel. Creating successful franchises on YouTube means that once you start you literally can never stop – or face audience erosion. Here at Discovery Digital Networks we call it feeding the content monster. The audience is always hungry – and has very little loyalty to boot.
I learned this early on in my Revision3 days when we brought a show over to Revision3 called "Epic Fu". Created by the incredibly talented Zadi Diaz and Steve Woolf (and originally called "Jet Set Show"), Epic Fu was one of the early YouTube successes. The creators decided to move their show from Next New Networks over to Revision3, but ended up taking a few months off during the transition. Alas, even though they were slavishly dedicated to regular release, that gap caused a disastrous fall-off in views. With all the other new shiny on the web beckoning, the audience moved on, and we never really figured out how to bring them back.
"But Jim", I can hear you complain, "what about shows like 'Video Game High School'"? The popular series just came back with season 2 – about ten months after season 1 ended – and it's still huge.
True, VGS is an anomaly – and a great show to boot. But even here there's evidence that regularly scheduled content between seasons contributed to season 2's success. During that 10 month hiatus, Freddie W and Brandon Jla released 22 new pieces of content on their channel, mostly video game themed. Even so, there was still a drop off between average YouTube views of season 2 vs. season 1– although that could easily be explained by the additional distribution the latest episodes received on their off-YouTube site and other places.
I've always thought of web-original video as more akin to talk radio and news than traditional television, and my experience bears that out. Regularly scheduled releases – at least weekly – and no gaps are required if you want to be successful. As a creator, you really want to develop habits, and regular temporal triggers make those habits easier to adopt. So take a tip from Daily Grace, Phil DeFranco and just about every other successful YouTube star: Irregularity is a path to irrelevance.