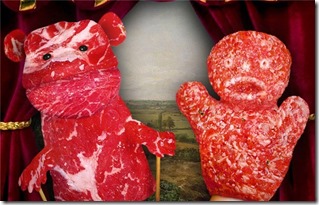 Association with a celebrity is a tried and true way to move the needle. Just put Tom Cruise in a movie, Tom Brady in a commercial or Tom Hanks as a guest host and watch viewers and sales go through the roof.
Surprisingly, it doesn't work that way on YouTube. We've seen a parade of celebrities try to dominate this new medium by riding on their celebrity coattails, and have fallen flat. Everyone from Madonna to Miley Cyrus and Shaquille O'Neil has seen dismal results.
I've talked to a number of High Q-Score individuals, and attempted to guide them to success on YouTube – or mostly to scare them away. Because on YouTube it's not about how famous you are – it's about how authentic and accessible you will be.
You just can't expect to toss up a few videos every now and then and never return. That celebrity halo that sells so much soap is just noise on YouTube. You have to actually work for your views – and that's not what most celebrities want to hear.
That's because at its core YouTube is a community. You can post videos and you might even get a handful of breakout hits. But without really engaging the community you'll fall flat over the long term. And most celebrities just don't want to put in the hard work to grow those group. It's completely understandable, by the way. YouTube is still an emerging medium, and anyone with a notable Q-Score will make far more money by plying their trade on TV, radio or in theaters rather than on the web.
There is a massive exception though: music videos. In addition to being an incredibly personal medium, YouTube is also the world's jukebox. A catchy song and some arresting visuals will keep 'em coming back again and again. And if you can get naked on a wrecking ball in the process, even better!
But aside from music videos, a celebrity-themed channel where the celeb fails to show up at least a few times a week is a recipe for disaster.