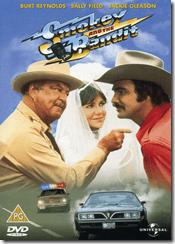 Remember Zelig?  Woody Allen's classic movie depicted a human chameleon who had the uncanny ability to morph into anything you wanted him to be – and showed up everywhere.  That's how I feel these days about twitter.
It's a floor wax.  It's a dessert topping.  It topples empires.  It enrages baseball managers.  It creates stars, and exposes idiocy. 
FWIW, I see two possible futures for twitter.  One side of me sees it as the CB Radio of the late '00s.
ASIDE: Don't remember CB Radio?  At one point in the late 70s/these short-range two-way radios were all the rage, popularized by truckers but embraced by anyone with a car and a hankering for the open road – and a desire to avoid speeding tickets.  Mercifully, long-haul trucker culture sunk back into background noise, but for a while we were all Breaker-19, smokey and double nickels.  All you really need to know about the 70s is that it brought us Disco and CB Radio – a truly forgettable decade.  But I digress.
The other future – messaging or RSS for devices, people and places.  I'm fascinated by our local lunch/catering spot, Kitchenette SF, and how it twitters out each day's lunch menu – along with how gourmet food trucks keep in touch with their fans.
But last night I discovered another great use for twitter: tech support.  I've been having trouble with WiFi interference at home, and I needed to see what hubs were broadcasting on which channels and where the problems lay.  I've used Netstumbler in the past for just this problem – but it doesn't work on any of my modern WiFi cards.  After stumbling around in the dark, I decided to ask twitter.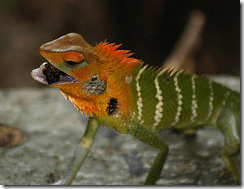 What a good idea!  I got a bunch of great suggestions for products, tried a few of them out – and found that inSSIDer was actually the best of the bunch.  It's freeware, has an intuitive interface and gave me just the information I was looking for.  Thanks to Nate_LapT and joelbarrett for the great recommendations.
So add in crowd-sourced tech support to everything else twitter can do.  Maybe we should call it "twech support"?  And thanks to everyone who reached out to help me. 
And follow me on twitter!  I'm jlouderb – and maybe I'll help you out someday!