This Week: It's the first week of August and here's what you need to know.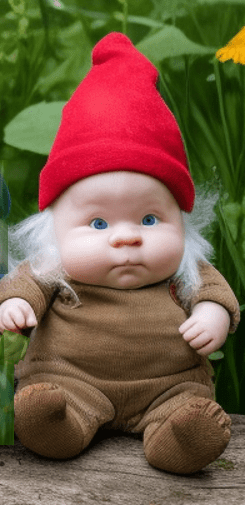 Online Video is Old Media: The gogo growth days of social video are fading. It's time to admit that we're in a maturing industry now. During online video's rapid growth, capturing creators and signing up new users were paramount. But now everyone already logs into YouTube, Meta and TikTok – and brand affinities are mostly set. There are few new eyeballs left to entice. Platforms mostly copy each other rather than innovate – what I call the carcinization of social. But investors and Wall Street still demand quarterly growth. From market share poaching to cutting costs and building adjacent businesses, today's mostly new platform CEOs have changed strategy.
TikTok Takes on Twitter and Temu: Double T adds Twitter-like text posts to its core app, along with an ecommerce feature designed to compete with Temu, Shein and Amazon – along with billions spent hoping to convert western users into live-stream shopping addicts. This feels like a company with a stagnating core property.
Introducing Mark "Efficiency" Zuckerberg: Meta's approach? Build new video features more closely aligned with YouTube and TikTok, along with a grand unification of back-end video management, creator tools, multi-language support and analytics across FB, IG, and presumably Whatsapp and beyond. And taking a page from the BigCo CEO playbook, Zuckerberg bragged about Meta becoming more efficient, with "both cost savings.. as well as shifts in capital expenditures into 2024" driving the results.
Big Red Hangs 10 on the Adpocalypse: Over at YouTube their core advertising business looks more and more like the traditional advertising business. The "adpocolypse" of the last three quarters led to a first-time 9 month drop in YouTube ad revenue. But with an improving economy Q2 ad revenue rebounded by 4.4%, "reflecting further stabilization in spending by advertisers" according to Google CFO Ruth Porat. Zaslav, Iger, Burke and Bakish have said similar things many, many times. And last week's 17% price increase for YouTube Premium, along with steady hikes to YouTube Music and TV, were ripped right out of the old media playbook.
Forget disruption. TikTok, Meta and YouTube today seem more like ABC, CBS and NBC back in 1980, or Yahoo, CNet and @AOL in 2,000. I'll have more about this – and how you need to change to survive too – in a post later this week (linked next week here).
Battling TikTok by the Numbers: Is TikTok still on top when it comes to short form video usage? Meta says it's now delivering 200 billion daily Reels views, netting $10 Billion annual revenue. Zuckerberg claims parity – as TikTok grossed $10B last year. YouTube chimed in with its own rosy results, claiming 2 billion verified users watching Shorts every month – bigger than TikTok and Reels. When it comes to hearts and minds, TikTok is still far ahead. But the "stealing market share" moment has arrived for short form video too.
SPONSOR: The OpusClip affiliate program pays an industry leading 25% of revenue to creators.
OpusClip, the OpenAI powered Content Repurposing tool, is one of the fastest growing creator tools out there, gaining over 200k new users in July alone. Join the 300+ creators who are already earning big by introducing OpusClip to their audiences. 
QUIBIS:
YOUTUBE
META
TIKTOK
OTHER CREATOR ECONOMY
GENERATIVE AI
TIPS
NEWSLETTER SPOTLIGHT: Want to keep up on the intersection of media, creators, and advertising? Don't miss Brian Morrisey's weekly newsletter "The Rebooting". Morrisey is an OG media vet, smart, insightful, and always ahead of the pack. This week he talks about how events are core to today's modern media companies, and interviews a top Bloomberg exec on AI and news. Well worth a sub.
(**note this is a newsletter collab, but I read Brian religiously and link more than occasionally).
LIMERICK OF THE WEEK – which I posted to TikTok.
There once was a platform named TikTok
Where users danced and sang 'round the clock
But now text posts abound
A new trend's been found
And the Twitterverse is fully in shock
Thanks for reading and see you around the internet. Send me a note with your feedback, or post in the comments! Feel free to share this with anyone you think might be interested, and if someone forwarded this to you, you can sign up and subscribe on LinkedIn for free here!
If you're interested in working together as a sponsor to reach the leaders in the creator economy, check out Inside the Creator's sponsorship packages and/or email me at jim@louderback.com
And don't forget to listen to The Creator Feed – the weekly podcast Renee Teeley and I produce – get it on Apple Podcasts, Spotify or Stitcher!