This post originally appeared on Ad Age's Digital Next blog.  I wrote it on the nerd bird home from Austin to San Jose, where I shared a metal tube with Randi Zuckerberg and 150 other recovering attendees.  Alas, I was so unfocused, I forgot to write an intro paragraph.  But you're lucky, you get me a bit more lucid.  So without further ado, here are my random takeaways from SXSW 2011
Pepsi supposedly spent a cool million dollars on its SXSW presence, with a huge stage, free Pepsi One for everyone, music, BBQ and a partnership with Foursquare. And they weren't the only brand dumping major bucks. GE's crazy solar-powered carousel was a confusing anomaly, and mostly ran empty. Even AOL, while dumping a broad swath of talented employees, dropped a half-million on the event — according to one of the displaced that I talked to.
Much of the really cool stuff wasn't even on display inside the convention center. CNN rolled out its TV Everywhere strategy, along with a nifty new HTML5 site design in its very own restaurant, across the street from Pepsi's soda and barbecue cafe. I had a fascinating demo from the CEO of Interlude.FM, showcasing continuous streaming and branching video, but even though the technology is public, their presence was invisible.
GM had a neat promotion going, to augment its huge sponsorship of the event. A handful of new Chevys drove around town, letting anyone hop in and get a ride anywhere within five miles. I stumbled upon one of them at the most opportune time, and was carted across town by a charming young Police Academy trainee. She didn't know Austin too well — but she did let me switch the built in XM from Radio Disney (she was hoping to hear the latest Justin Beiber song) to the Grateful Dead channel for the duration of the trip. The car was pretty plush too.
I ran into a friend of mine from JWT on Monday, and he said that last year he couldn't even get the company to pay his way, yet this year more than 40 execs were blanketing the show. And along with agencies, brands and Hollywood have discovered SXSW too. Even the hyper-rich were cavorting around Austin over the weekend — a handful of them turned up at our VIP section during our Diggnation Stubbs party, and rubbed shoulders with Demi Moore, Aston Kutcher, and web celebrity Felicia Day.
Acerbic internet personality and startup cheerleader Jason Calacanis is certainly a polarizing individual. But still that was no reason for a disgruntled attendee to toss a drink on him at our party. Despite being a three-time black belt, Jason restrained himself from punching the boor out. Unfortunately, that was not an isolated incident. This year it seemed like there were a lot more rude drunks than ever.
Airplane WiFi is definitely great — except when you're on a plane full of SXSW attendees. I flew the nerd bird back and forth from San Jose to Austin, and the GoGo service was practically useless. They definitely need to up the bandwidth on those geek flights.
Cellphone service, though, seemed to be pretty darn good. Despite the proliferation of iPhones on the AT&T network, no one seemed too upset about the service. That's a far cry from a few years ago when the subpar network helped fuel the AT&T backlash.
The panels continue to be hit or miss, according to the attendees I talked to. One of the few that generated any significant buzz, on social TV, was plopped into a room barely big enough to hold a football team — and it was horribly over-attended. So those that couldn't get in formed an un-session of their own in a vacant room next door led by the NY Times social editor Jen Preston called RebelTV. Alas, the show staff kicked them out halfway through.
It seemed like twice as many people attended the interactive portion of SXSW this year, swelling the crowd to near 30,000 people. That led to gridlock in downtown Austin, as attendees tried to get from far-flung hotels to the conference and then back to their beds. The show might well be outgrowing the town — but it's inconceivable that the show would work anywhere else. Lots of attendees opined that the show had jumped the shark, but it seemed just as vibrant, crazy and fun as ever.
These days everyone wants to go viral, by creating their own videos and hoping that they hit the gestalt just right and get passed about by millions of people. Sure, when something does go, it can be hugely helpful for your brand. But the chances of that are similar to winning Powerball – especially with so much content being created these days.
But that's OK – there are many other ways to successfully harness video to drive recognition, intent and action for your brand, products and services. Below are some that you may have missed.
1) Create How-To Videos About Your Product
Sure, content farms like eHow and Associated Media are getting slammed. But that's good news, because it leaves an opening for useful and actionable How-To videos. And who knows how to do more, better with your products that you! Instead of looking for the funny, ironic, or gross viral hit, make something of use. For example, let's say you make outdoor equipment. Why not do a series of videos on how to set up a tent, or waterproof your boots, or build a snow cave? Or maybe you're a bank. What about videos on how to balance your checkbook, or how to save for retirement. Then, when you're done, create a YouTube channel to house your how-to videos (such as "How to Achieve Financial Independence, from Bill's Bank). And don't forget to syndicate your videos out to the how-to sites – including WonderHowTo, Howcast and 5min as well. While these videos will never get the kind of viewership of The Old Spice guy, they'll deliver consistent value to your most important prospects.
2) Enlist YouTube Stars to Endorse Your Product
There are a wide range of YouTube stars out there who are looking to make a few more bucks. Find some that are complementary to your product, and have more than 50,000 subscribers. Reach out to their business managers / directly to see if they would consider a sponsorship from your company. Beware though – these sponsorships can vary greatly in quality and effectiveness. You are often better off working with a more established firm to match your product to the appropriate hosts and audiences.
3) Look for in-show sponsorship opportunities
That leads me to number three, which is somewhat self-serving, but valuable nonetheless. Team up with a company that specializes in introducing brands to shows and audiences. My company, Revision3, has been doing this successfully both on and off of YouTube for six years – we manage more than 25 video communities, built around authentic hosts and focused on a key and targeted demographic. We only work with appropriate products and services, and when there's a real fit between product/brand, host and audience the results are spectacular. We're not the only one's doing it – but we're among the best.
4) Enlist an Up and Coming YouTube star to become your YouTube spokesmodel
Another way to do this, albeit one with more risk, is to go out and find an emerging YouTube expert in your area, and partner with them for an extended period of time – essentially turning them into your spokesmodel. If you pick the right person, with the right talent and trajectory, you could end up with a home run. However, you may need to apply a portfolio model to this tactic, and there are still no guarantees.
5) Give away free products in return for a video
Check out Orabrush on YouTube. These guys are masters at this. They seeded their product to a wide range of YouTube stars, and then asked them to create a video about the experience. Or Big Skinny Wallet, who did something similar. By enlisting others to create video about your products, you seed the internet, and who knows – maybe one of them will go viral!
6) Team Up With Complimentary Products and Help Each Other Out
On Youtube and around the web cross promotion really works. Maybe you make killer ice cream, and you know a company that's in the hot fudge sauce business. Combine forces, and cross promote each other's videos. You can do this through joint appearances, annotations and baked-in promotions. Search for complimentary products and services that may already have a good online video presence and work with them.
7) Build a Custom OTT Channel for Your Videos
So let's say you've taken my advice. You now have a bunch of how-to videos that promote your product. You've worked with Revision3 to sponsor a few shows, and ended up with some fantastic product integration videos. You've also ended up with a great group of user-generated videos from your free product giveaway program, and a couple of YouTube stars also endorsed your product. Now pull all those videos together, build an over the top / mobile channel, and start cranking out applications!
That's right, you can actually have your very own channel on many of the popular emerging video platforms. Building Roku or Boxee channel is easy, and it's not much harder to create your own Android, iPhone or iPad app. Build it, promote it, and then reward your loyal viewers. And don't forget to make it easy for them to Like, Share and Tweet about your videos too!
Jim Louderback is CEO of online video network Revision3. Contact him about sponsorship opportunities, or other questions at Jim AT Revision3 DOT com – This post originally appeared on the Ad-Tech blog – Join me there in mid April 2011 in San Francisco!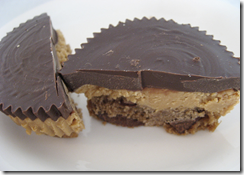 If you don't use Microsoft Office you can stop reading now. This column is not for you. But for everyone else, I've uncovered a neat little way to make one of the most underused Office apps a real powerhouse – and a real productivity tool. Read on for more:
For me, it all started with Lotus Agenda. A very early note-taking application, it combined intelligent database connectivity with a freeform database and an API to boot. It was way ahead of its time – I'm not sure that time has even come today – but I used it extensively for a few years.
Fast forward to Microsoft's 20 year infatuation with tablet computing. As part of the company's embrace of the pen, it released a notetaking app in 2002 for Office called OneNote, designed to let tablet users take notes as if they were using a notebook. Like their Pen OS, it flopped.
But something happened on the way to the scrap heap. Microsoft built a powerful multi-user capability into the product, which let users share pages and folders in real time via its own cloud services, or a shared drive on a local server. However, these features are way too complex for mere mortals – or small businesses – to set up properly. Even geeks like me were stymied by the lack of persistent network drives. My home server isn't accessible out in the rest of the world, while my office servers are locked down via firewalls and VPN.
Also OneNote's file structure is also exasperating. There are folders, pages, notebooks, tabs, groups, and all are inexplicably saved into Windows's file and folder structure. I'm still not 100% sure exactly how it all works at a file level.
All that needless complexity is a shame, because the product's unique locking mechanism lets two or more people collaborate on the same page in real-time, and because you never have to save anything, updates are continuously written out without any user intervention at all.
I've been using OneNote for years, and it's a great program. Unfortunately, I have yet to figure out how to get the multi-user capability working, which means I can't simultaneously update the same notebook across my 5 active computers. The latest release of Onenote – 2010 – adds web and Windows Live support, but that means upgrading everything to Office 2010, which isn't going to happen here or most other places for a long time. So I was stuck with single user - at least until I found the perfect Peanut Butter for my OneNote Chocolate!
It turns out that the incredibly useful and free Dropbox offers the perfect counterpoint to OneNote's multi-user features. Dropbox is a free cloud-based service that keeps a pre-defined set of folders continuously in sync across a nearly infinite number of computers. I've set it up across all of mine, and now I've got a folder that simply syncs – as easily and reliably as OneNote's page saving system. If you don't know Dropbox, run out and sign up for a free Dropbox account – and please use my email – jim AT revision3 DOT com as a referral, I get another 50 Megs of free space!
But that's not why I'm writing this. I'm writing because the combination of Dropbox and OneNote makes Microsoft's software incredibly more useful. In many ways, for Office users, it becomes a far more useful tool than a wiki, because it can be used for collaboration, easily stores lots of different types of files, and works easily and naturally.
If you don't use OneNote, try it out. And if you do, sign up for a Dropbox account and then move your notebooks over to your shared folder. It's a revelation! Microsoft should buy Dropbox – if only because it turns an afterthought of an application into one of the collaboration tools available!