I'm a huge fan of Mark Cuban, and his blog - Blog Maverick. I've known Mark for ages, and he's smarter and more thoughtful than almost anyone commenting on the emerging video, Internet, HD, cable world. Yet I sometimes disagree with him.
I left him a comment on his blog, over his latest post insisting that the multi-channel cable world will continue, mostly intact, in an IP world. He was inspired by a comment made by Boxee CEO Avner Ronen, on a panel that we both sat on - where I was even more cable-negative than Avner!
I disagree with Mark's assertions. Here's the comment I left on his blog, for your consideration. Read his post, and then check this out - and remember that I'm a content person, but also an Internet person, with of course no guarantees that I'm not stupid.
————————————–
I always go back to what customers want. The average consumer watches something like 15 different channels. they don't want, nor do they need, all the other 485 channels that are delivered to them in a multi-channel world. At $50 a month, that works out to more than $3 a channel.
$3, interestingly enough, is about what ESPN gets for every household that gets its channel - which is just about everyone. I love ESPN, but I really don't need Hallmark, FoxNews, Animal Planet, or many, many other channels I currently support via affiliate fees.
Many of my customers, and employees, are the RipCord generation - they have canceled cable and use a combination of legal and illegal services to get the programming they want. And they want traditional media
(along with our stuff at Revision3, but web-only isn't going to dominate the video-viewing world anytime soon - it's a good adjunct and expansion… but I digress).
I often ask these cable cutters what they would pay for an Internet-delivered service that gave them 15 of the top channels that THEY want, and it is usually around $10 to $15 a month. That pays to eliminate the hassles, and also to let them watch those specials and other programs that aren't always on Torrent, at least not regularly.
So forget 500 channels for $50. What if we could deliver them 15 channels. ANY 15 channels, for $10-$15 a month. They pick. ESPN would eat up $3, but I'll bet most of the others would be far, far less.
It's still a "bundled" world, but the consumer chooses the bundle. Want a movie bundle? Another $5 gets you Starz, etc. or maybe you give them another $5 and they can pick and choose ANYTHING they want, drag and drop channels into their TV window, until they hit the $5 number.
AND, here's where it gets interesting. Give them the ability to swap out any or all of their channels each month. Food getting boring? Replace it with Discovery. Current no longer, well, relevant? Replace with OLN.
Bundles are nice. But they are nice for the established way we do business now, which is a technology constrained world - ie there are only so many channels that can fit in a 750mhz pipe, or on a 24-transponder satellite.
The Internet eliminates those constraints. And thus business models built on that artificial scarcity will have to change.
Feel free to comment here, or on Mark's blog directly.
There were a lot of great comments at the two conferences, but some of them really stood out. Here are my favorites.
Time Warner CEO Jeff Bewkes, when asked whether he's in the market for a broadcast network "This management, at least, doesn't like to add things that you (meaning institutional investors) would be unhappy with."
Disney CEO Bob Iger was bullish on local TV stations, even suggesting that he might buy some more: "With newspapers weakening and disappearing, and investment in local radio news, and investment on local TV news decreasing, where you have a strong local news brand in a big market, there is an ability to invest more in local news and grow your bottom line, possibly as a replacement for other programs that cost more money."
He specifically highlighted New York, Chicago, Philadelphia and San Francisco, and said Disney is "looking in an optimistic way in that business." He went on to temper his statement by saying "I won't suggest that that's what we're going to do, but we're looking at it."
He also said that "Other than sacrificing quality and integrity everything is on the table"
Sir Martin Sorrell, CEO of WPP, talking about how he used to be a Google enemy "(our division) Group M is the largest agency customer of Google, Yahoo, Msn and Baidu. We're now a more friendly Frenemy of Google."
Patrick Pichette, Google "We're just at the beginning of search"
Hilary Schneider from Yahoo – "How do we deliver WOW experiences? It comes from KISS - keep it simple stupid."
Her soon to be ex co-worker, Blake Jorgensen gave some insight into why he got canned, when talking about new CEO Carol Bartz and her penchant for punctuality: "She does not put up with behaviors that don't push the organization forward. She's Intolerant of anyone late to a meeting."
Ebay CEO – "We were wrong (about skype), it's not about synergies." But as he went on to point out, it's still a $500 million dollar business with double digit margins. He didn't close the door on selling Skype, but said that running it was "not distracting."
Ebay CEO "We must improve trust on eBay"
"Satellite Radio!" Greg Maffei, CEO of Liberty Media Corp, response when asked "if you had fresh money to invest today, what media would you be investing in?" – Liberty just plunked down big bucks for Sirius XM.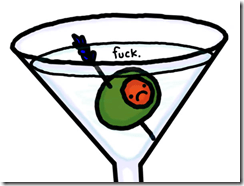 The economy was on everyone's minds at both the Goldman Sachs and Deutsche Bank conference. The 20 CEOs and CFOs I listened to all pointed towards a messy 2009, with recovery coming possibly in 2010. Here are some of the more salient comments made by the presenters.
Cisco CEO John Chambers uses his sales force as a way to predict when downturns are coming, and when recovery begins. He was very complimentary about his sales force's accuracy, saying that their revenue predictions are typically within 1-2% of actuals. But, according to Chambers, "they never get the elbows right". If they miss three to four months in a row, that's a good indicator of what's beginning to happen in the market. And because Cisco touches so many companies, they are a great predictor for macro-economic trends. He wouldn't share any day to day sales numbers, but keep an eye on Cisco. If they blow past their guidance, or start revising guidance upwards, you know things are beginning to get better.
Not everyone is predicting a down year. WPP chief Sir Martin Sorrell sees a flat year in 2009, compared to external forecasts showing them down from almost 2% to 9%. "We see life in the first quarter", he said, but still thinks the first half will be tough. He predicted some improvement, though, in the second half of the year. Unfortunately, recovery will not be evenly spaced out. "Asia Pacific will be stronger, the US and Western Europe will be much slower."
He predicts a relative recovery in 2010, but longer term he's still "very gloomy for western Europe." And he's starting to see the cash squeeze affecting his clients, as they are "approaching media owners to ask for 90 to 120 days of extended credit."
Omnicom's CEO thinks the first nine months of 2009 will be very difficult, but he's still hopefully in the 4th quarter. He sees the impact of the stimulus package starting to take effect, and also thinks that by fall "clients will 'calm down', have a better handle on their business, and will start to invest more rationally than they have."
"Advertising is not going away, marketing is not going away. New innovative companies are not going away." But long term he's not so bullish. "The next 5 years stinks."
CBS's CEO Les Moonves was even more direct. "This market beats the heck out of anyone", he complained. "I'm a fighter and I'm an optimist, but some days you want to bang your head against the wall." He, too, thinks things will get better, but just didn't say when.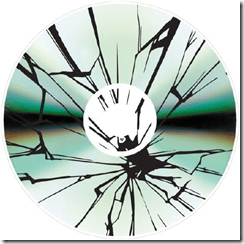 Movie studios make a tremendous amount of money from selling DVDs – to the point where Wal-Mart is the biggest movie distributor in the country. But in the 4th quarter, the DVD gravy train came to a screeching halt. Sales were down nearly 10%, with no end in sight.
Is this a cyclical issue – ie is it just because the economy is bad – or more structural / secular? Could Internet delivery and piracy put an end to the DVD gravy train? The CEOs were mixed.
It's pretty clear that the big falloff in the last few months were due to the economy, not secular reasons." Said Phillipe Dauman of Viacom. He predicted only moderate long-term decline in DVD sales, looking optimistically at Blu-Ray and other advances.
Time Warner chief Jeff Bewkes was somewhat more pessimistic. "The standard DVD growth engine is maturing. The new businesses, blu-ray, electronic video on demand, electronic sell through (iTunes, VuDu, etc) are picking up quite nicely. His crystal ball, however, was cloudy. "As for the arc of the decline, we still don't know."
"Don't rush for the exits yet", though, he cautioned, we can still make money "on a lower base" in this new world. "The yield from new electronic rentals is 70% higher yield than a physical rental", he said, while sales through iTunes, or on the new Blu-Ray format deliver a 40%. And the DVD contraction is slowing, he also noted, from 10% last quarter to only 4% down so far this quarter.
In the end, though, down is down. Disney CEO Bob Iger provided the most pessimistic forecast, saying that it's down, and it isn't coming back – while chiding his competitors. "We're good solid realists, we don't put head in sand as we look at the world. We see some interesting trends.. There is a significant growth in competition for people's time in an entertainment way.
He specifically called out piracy as a threat, and drew parallels to the music industry. "Music tried to hold CD pricing, selling CDs with no ala carte. I would argue they had a better ability to monetize this new platform." The music industry failed, according to Iger, because they looked at the future "compared to what was, not what was to come."
"We make mistakes when we get in the way of technological change," Iger warned. Less revenue is better than none. "We're better off at a lower price point if we move it to the consumer how they want it, rather than to nothing if they steal it."
The good news for Disney so far is that, like Time Warner, digital so far is "roughly margin neutral" compared to offline.
My take: DVDs will continue to decline in sales over time, and Blu-Ray is not going to save the industry. Iger's reality-based approach is refreshing, but he's lucky. Disney's animated films are more valuable, because kids will watch them over and over again. His company is in a better position than most. In the end, revenue from post theatrical releases will be down dramatically. Many of the CEOs agreed with Marvel Vice Chairman Peter Cuneo, who said "Hollywood is going to go through a reset when it comes to talent costs, the studio model doesn't work anymore."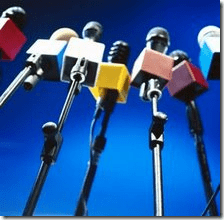 This is part three of a six part series from two financial conferences over the last 10 days. Enjoy, tomorrow we'll focus on the future of the DVD
How healthy is the video advertising market? The cable and broadcast companies that presented struck a cautionary note.
Scripps, for example, has seen a 12-14% cancellation rate of contracts purchased during the last up-front, where big brands lock in their advertising purchases and positions for the coming year. That compares to about 4-5% for February 2008. Some of it is coming back in the "scatter" market, where individual ad slots are purchased, but not enough to make up for the shortfall.
The real discussion, however, focused on what this year's upfront will look like. The general sentiment seems pessimistic, but everybody mostly avoided the question. Time Warner's Bewkes noted that last year they were the highest performer at the upfront, and suggested that "be at the top of the industry again" this year. But he wouldn't say whether it would be up or down. Discovery's CFO said it was too early to tell, but predicted that the overall price increase won't be "as strong as last year". Scripps sees a "tighter ad market", with "more agencies and clients looking for efficiencies".
I'm reading between the lines here. If the upfront is relatively flat this year, that will be a good thing. Because it seems to me that most cable and broadcasters think it's going to be down. If it is, though, and the market comes back, "we could be in a nasty scatter market, where everyone tries to jump back in", according to Jim Poh of Crispin Porter.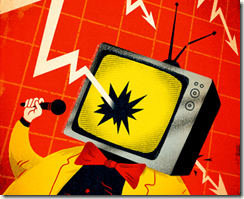 This is part 2 of my six part series reporting and commenting on what the top media and technology execs had to say at two investor conferences. Today, Cable TV on the Internet - and tomorrow we'll be talking about the ad market.
One of the more interesting themes of the DB media conference focused on how cable networks make money – and how they'll continue to survive as everything starts being distributed through the Internet. Discovery, Scripps, ESPN, Turner and others tend to make 50% or more of their money via affiliate fees – a fixed amount that the cable or satellite providers pay them for every subscriber. These can range from a few pennies to more than $3 for ESPN.
Jeffrey Bewkes, CEO of Time Warner, has been promoting the idea of streaming your subscribed cable channels over the Internet. "We think.. everything on television should become available to you on broadband for free. You should be able to watch TNT, MTV, everything on demand." He envisions the Internet as a huge video on demand box, letting you rewind, fast forward, even "take it with you on a mobile device. "
The technology, according to Bewkes, exists today. "It's easy to do, HBO has already done it." He publicly called for every satellite and cable distributor to offer the same stuff on broadband. "the only condition is that everyone that gets it should be a multi-channel TV subscriber", which covers about 90% of the households in the US. Turn it around, and according to Bewkes, " Almost 100% of people with broadband are video subscribers.
Viacom's Dauman agrees "are working with several operators with authentication", to make that happen. But "it has to be seamless for consumer, you can't type in your PIN every time" you want to watch MTV or Nick.
My take? It's a slippery slope. We're already seeing a significant fraction of people abandoning cable (ie multi-channel in Bewkes' parlance) to stream everything via the Internet. Once you can get all your 120 channels on demand via the Internet, to any PC, phone or set top box, the whole concept of programming packages goes out the window. Why pay for a bundle of a hundred channels when, according to Bewkes, we typically only have five or ten favorites". And when consumers can just opt to pay for their favorite channels, that puts half of most cable network's revenue at risk. I might spend a buck a month for Discovery, but I'm not going to pay for Animal Planet or Discovery Health. Similarly, I'll pay a quarter for Nickelodeon and food, but not MTV or DIY. And that's going to mean real pain for many media companies. I say bring it on – but be careful what you wish for.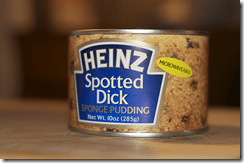 Over the last two weeks, I was lucky enough to speak at, and be a fly on the wall at, two investor conferences. The first, from Goldman Sachs, focused on technology and the Internet, the second, from Deutsche Bank, was geared towards media and telecommunications.
During these conferences, CEOs or CFOs from the major companies present their strategy and describe their business models for mostly large institutional investors. Thus it's a fascinating way to take the temperature of an industry – and business in general – by pulling together themes across many different presentations. I sat through 20 of these, featuring such notables as Cisco's John Chambers, Time Warner's Jeff Bewkes, and Bob Iger from Disney. Over the next six blog posts - one per day - I'll be pulling together some of the themes, and major trends I saw during these meeting.
Today's will focus on media, and video on the Internet, and how the companies I listened to are adapting, reacting and growing in this area.
John Chambers from Cisco kicked off the Goldman Sachs meeting, and he was very bullish on Internet video, calling it the "killer app" for his business – and also noted that this is only the first or second time in his 20 year career he's seen anything this pervasive and this "killer". The more video gets consumed on the Internet, the better for Cisco.
So what does Internet video content look like? If you're a big media company, and own big brands, it looks a lot like what you're already doing. At Viacom, according to CEO Phillipe Dauman, "we have developed our digital activities in conjunction with our brands and shows. They are profitable but very linked with our core activities." At CBS, it's about expanding the viewing experience. "Online is not just regurgitated TV, it is about enhancing the experience on-air", explained CEO Les Moonves.
But what do you do if you lack your own brands? Soon to be ex-CFO Blake Jorgensen talked about the Yahoo's multi-pronged approach of both partnering with existing brands and building their own in house. With "Sports Minute", the company built a low cost daily streamed update, and then married it to Dunkin Donuts, who wanted to reach young men in the morning. He also highlighted the relative success of Tech Ticker, which was launched in partnership with Scott Trade – and who recently re-upped.
There was some disagreement about how we'll be watching all this video content. Intel CEO Paul Ottelini is more focused on the big screen TV, but noted that "Surfing the web from your couch is something that no one likes." That's why Intel is working with Yahoo to build a widget channel that doesn't replace the TV experience, but instead augments it with targeted information and ads." Disney CEO Bob Iger countered with the results of an in-house survey that showed that 80% of millenials see their notebook PC as chiefly an entertainment device, but noted that even 64% of boomers see the PC as a platform for fun. "The computer is a very, very important place to entertain people", he explained. "If we don't occupy space on that platform, others will and we will be marginalized."
Not everyone agreed that online video was a sensible business right now. Over at Discovery Networks, "digital right now is not a big business for us, last year it produced $55M in revenue", said CFO Brad Singer. The company plans on continuing to invest at its current level; "You won't see us making significant acquisitions or putting money to work in that area, we have the critical mass (now) to get things done."
Iger at Disney, also, isn't convinced. "I'm more of a pessimist in that area", he said, while explaining the failure of the company's recent digital studio, Stage 9. "The ability to monetize original content on the Internet is still somewhat in question." Going forward, Disney will limit its online video investment to Disney-related content, rather than broader efforts.
Is anyone making money on Internet video? According to Patrick Pichette at Google, they aren't, at least not yet – despite developing "four or five different ways to monetize the property." Still, Google seems happy with YouTube's progress. "The world runs on Youtube today, it has legitimacy." Now, says Patrick, the focus is on figuring out monetization .
Nor is Disney. We're "slightly behind where we thought we'd be in terms of revenue generation, said Iger. " We still believe the Disney presence and ESPN presence in new tech is important and we have to make some investment before we deliver real value.:
CBS, though, is making "a little bit" of money, according to Moonves. He sees better profitability ahead, promising that "ultimately the margins will be terrific."
But what about cannibalizing broadcast and cable viewership by putting shows online? So far it's not happening, at least at CBS. "we have seen it is not cannibalistic (so far), but the worst fear for a broadcaster is if 50% watch (CSI) online, and we're not getting paid the same dollars." But doesn't think that will happen, noting that today "even the biggest fan of a hit TV series only watches 2 out of 4 episodes". With DVR and the Internet "we're looking at it as not cannibalistic, but additive." A multi-outlet world is good for CBS. "Our goal is to produce a great piece of content, get paid by the network, get paid in syndication, get paid in DVD, get paid through the community, through t-shirts… to produce one property and get paid a hundred times."
Dauman at Viacom agrees. ""I think if it is done right, it is additive. With the Hills, we have so much online content, we really built out the loyalty of the fans of the show.. it is a good way to build loyalty, and help people discover it and watch it on air."
Ad agencies see big potential in online video. Sir Martin Sorrell, head of WPP, said "all the growth in our company is coming in two areas. One is emerging markets, the other is new media." Interpublic CEO Michael Roth agreed; "digital is the key to growth. It must be at the center of our thinking, and all the programs we create."
But too many times, the large media companies implied that they were giving new media way to retain old media advertisers, a practice called "merchandising". Viacom's Dauman sees it as an "integrated marketing opportunity for advertisers, so that an advertisement can be on Nick, Nick.com, our casual gaming activities", to "reinforce the relationships with key marketers." Others seemed to imply that as well, which only devalues new media in the minds of large marketers.
Stop back tomorrow for a look at what the CEOs think of streaming cable channels on the Internet.  And comment below (finally, comments turned on!)