Surprise, Surprise, you pay for what you get
You pay for what you get…
–Dave Matthews Band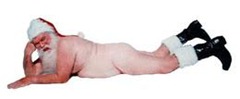 Buying online video ads can be fraught with peril. Why? Because buyers need to worry about how their ad is streamed, where it plays and what it's adjacent to — and because unscrupulous or clueless sellers can take your money and put your brand at risk.
Let's start with the Conditions of Play. When you're buying inventory for your pre-roll or sponsored segment, it's very important to know not only how that video was initiated, but also the intent of the viewer. Video ad networks, paid distribution services and even emerging DSPs are more than happy to take your money and then autoplay your ad into a 300 x 240 unit "below the fold" (i.e., on page but off screen) with the sound off — what I call an ABFSO view.
There is value in an ABFSO view, but not much. Certainly your target had an opportunity to see that ad, but the likelihood of influencing her in any single session is quite small. On the flip side, it's far more likely that a viewer will watch and engage with your pre-roll if it is served up immediately prior to a video they've specifically requested. Somewhere in the middle are the new "pay to watch" video ad units, where a user opts in to watching your ad in exchange for something of value — typically virtual goods or currency in an online game, or other digital items of value.
But today, those very different types of ad views are often bundled together and sold for a single CPM. That's crazy, and luckily it's starting to change. Google and Tubemogul, for example, are currently proposing a new view metric to the IAB — called cost per view — that relies on a user initiation or action. No autoplay need apply. Other initiatives from Vivaki and Kantar Video will increasingly help buyers understand the value of different types of views.
Even before these new models emerge, avoiding the play-type problem is relatively easy. Ask your ad network — or the sites you're purchasing — whether they support autoplay or only user-initiated views. Price your buy accordingly.
The next pitfall: Page Adjacency, or which sites or channels are actually showing your ad: This problem has been around for a while, but has been exacerbated by the increased demand for video ads. What happens is that your ad runs on a variety of sites, some that probably aren't the right sort of "neighborhood" for your message — including torrent directories, gambling sites and other unsavory destinations.
Avoiding these sites is also relatively easy. Either only buy inventory from sites you're familiar with, or ask your supplier for a list of 100% of the sites they're running on — both before the campaign starts and after it's over. Verify the integrity of those sites and don't pay for substandard placements.
The last problem, Stream Adjacency, is unfortunately more insidious, more damaging and harder to fix. Your video may be playing on an acceptable site, and it may be playing before a user-selectable video. Even so, the video that comes after your pre-roll, or under your overlay, might not be something your brand wants to be associated with. And it's often impossible to figure out in advance.
For example, last week I saw a Sierra Mist pre-roll that led into a video about a naked hobo Santa wielding an oversized marital aid; Cindy Crawford's Propel pre-roll followed by a raunchy clip glorifying male sex organs; a Subway spot before a particularly gruesome murder of a stripper; and an ASUS ad over-layed on top of a guy savagely beating his girlfriend.
I might be going out on a limb here, but I'll bet that none of these brands were hoping for that kind of association.
The root of these uncomfortable associations is the same as the Site Adjacency problem: Unscrupulous or clueless networks are aggregating questionable properties so they can build up enough scale to serve the quantity of pre-rolls that big advertisers demand.
Unfortunately, unlike websites, which can easily be scanned for undesirable adjacencies, you actually have to watch the video to see if it's safe for your brand. That's because we still haven't developed technology that can reliably scan a video to determine what's inside. And that means that networks — including my own Revision3 — need to be diligent about knowing what's running inside every video they monetize. If we don't remove or warn our clients about potentially questionable content, we're going to lose the trust of big brands and agencies.
It also means that buyers need to take a more active role in determining where your video plays. First, only work with trusted sites or networks that promise brand-safe programming. But that's not enough. Next you need to get a list of all the shows, all the channels, and all the videos that your ads are streaming aside. And finally, you have to act like Ronald Regan during his negotiations with Russia:, "Trust but Verify." Invest the time to do more than just a cursory once over before signing that contract, or cutting that check.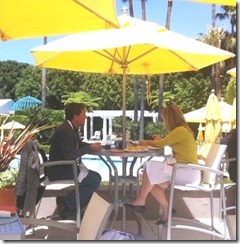 (a slightly cleaner and better edited version of this showed up on AdAge's Digital Next  blog)
Almost since the first computers were used to make movies (rumor has it that at least *some* of the crows in "The Birds" were animatronic), the annual Digital Hollywood conference has pulled together LA, NY and San Francisco executives together to try to make sense of it all.
The discussions are the same every year: digital is coming, you better beware. But the conclusions are often depressingly similar: it won't happen overnight, so feel free to eat, drink and by all means don't forgo your daily dose of hookers and blow.
This year, like I've done for years uncounted, I dressed up in my LA Douche Bag Best (designer jeans, untucked stripey shirt and blazer), and flew down to LAX from San Francisco to sprinkle a small dose of my admittedly fashionable views about the place.
As usual, I was on a panel with what felt like the entire cast of Glee. And as usual, the room was packed with folks dressed like me, concerned either with protecting their elaborately constructed fiefdom, or horning in on same.
And after a day of listening to my fellow panelists, along with a variety of other speakers, I had to share what I saw as the five biggest deceptions being bandied about as a way to justify entertainment industry's emulation of Alfred E. Neuman (What Me Worry?).
Let me state, right up front, that I fundamentally believe that soon almost all of our entertainment and information will be delivered via a digital IP connection, and that every single screen – from the smallest phone to the largest HDTV – will be used for viewing video content. If you don't buy my thesis, you'll probably find my lies unconvincing. So with that, here's my list:
1) INTERNET VIDEO IS "DIFFERENT" FROM TV
One executive from NBC pointedly said that "we make television episodes and short form content", and that the former were real entertainment, and the latter basically ads. Another derided online video as "podcasts", said with a sneer curling about his bushy upper lip. Well I've got news for you two – and the others there too. Video is video. What's the difference between The Osbournes and Shay Carl? I mean besides the fact that Shay gets nearly 400,000 views for each of his 220 episodes, and a million folks love his family so much that they've subscribed to his channel. Take that, Jon and Kate, Ozzy and Sharon and Hulk and Linda! Whatever you call it, web-based video is aggregating audiences as big, as passionate and as valuable as network and cable shows.
2) GOOD STUFF COSTS "MONEY" TO CREATE AND PRODUCE
With the code word "money" standing in for big budgets. The unwritten corollary, of course, is that if you're not spending carloads of cash, you're making dreck. On another panel, I learned that if you spend more than $25,000 a minute, you're covered by traditional union agreements – less than that and it's classified as "New Media" and residuals and other Hollywood Hind Teat sucking doesn't apply. Well guess what? Great shows, including Shay Carl, our own Epic Meal Time, The Bannen Way and many more were created for a small fraction of those costs, and are just as good (and arguably better) than any of the "good stuff" being foisted off on traditional TV. Size might matter in the bedroom, but it sure doesn't apply to budgets and quality.
3) WE NEED OTHER SOURCES (OF CASH) TO PAY FOR THE CONTENT BEYOND FIRST RUN
The corollary there is that because the shows are so expensive to make, they need to be windowed to death so that the teats can be fully filled with analog dollars. In other words the episodes are dribbled out through a succession of "walled gardens" where more and more money can be wrung out of the system. That old world just doesn't work in the age of IP-based delivery. When anyone, worldwide, has access to the same servers, the same bits and the same streams, it's virtually impossible to lock those bits and streams down – at least not for long. Windows and walled gardens are dying. Deal with it and adjust your business model accordingly.
4) IT'S ALL ABOUT THE BIG, COMMUNAL, HD EXPERIENCE
Although programmers see live video on the big screen as the holy grail, it's not just that screen that matters, it's all of them. At Revision3, our 13-34 year old viewers – who are early adopters of what everyone will be doing soon – live in a best screen available world. If you want to watch Diggnation, and all you've got is your smart phone, that's where you watch. But at home, with better screens, that same show is streamed – or picked up halfway through, on those devices. Yes, community matters. But you can have just as strong a community experience on 4" screen as on a 40" one.
5) THE BATTLE FOR THE LIVING ROOM IS JUST A SKIRMISH (OR IT'S OVER AND TRADITIONAL DISTRIBUTION WON)
This one's wrong on both fronts. First, as described in my debunking of the last lie, it's not about the living room, it's about every room. It's not about the HD screen, it's about every screen. And finally, the battle for what gets delivered to those screens, and where they are being watched, is incredibly important and has only just begun. This battle will be fought household by household, and will move quickly.
My house is a great example: the iPad era began on December 25th, 2010. Since that time my wife and my 11-year old son have transitioned from watching primarily cable TV on the big screen to Netflix, YouTube and HBO Go on their tablets. "YouTube's better than TV" my son said the other day, "there's more on that I want to watch". And my wife agreed. Our HDTV is so under-used that our power bill has dropped by 20% (enough to pay for those iPads in a year). That's a win in my book, but a clear loss for traditional operators.
6) TRADITIONAL CABLE AND SATELLITE WILL CONTINUE TO LEAD
The general mood at Digital Hollywood was that DirecTV, Comcast, Time Warner and other multichannel operators had built an unassailable position. But behind the scenes their monopoly was crumbling. My last Ad Age post talked about Comcast and others looking to build a virtual cable network riding upon the IP network. Digital Editor Michael Learmonth followed up with a story about Verizon, building a network to enable just that. And I met yet another company that's pulling together what I'm calling a VMNO (Virtual Multichannel Network Operator), planning on delivering tiers and ala carte channels via IP to smart TVs and other internet connected devices. Just as MVNOs deployed across traditional cellular networks, these VMNOs – combining traditional cable channels with digital-only networks like Revision3, will begin to roll out later this year. And unlike most MVNOs, which failed, VMNOs will be a raging success.
7) CONSUMERS ARE GETTING CLOSE TO DEVICE SATURATION
This one just made me laugh. Someone's getting cranky after buying new tablets and smartphones every nine months or so for everyone in their family. Forget saturation, we're actually experiencing device acceleration. Revision3's staff is comprised of mostly 20-30 year olds, and they're buying new Apple devices as fast as Cupertino can release them. I jokingly suggested that we create an FSA-style pre-tax deduction letting staff tithe 10% of their income to Apple, and more than a handful said they'd sign up for that program. These new, shiny devices define ourselves today, as we create a patina of progressive connectivity to cover up our FOMO (Fear Of Missing Out). If you've got device fatigue, you're not living in today's world. And, of course, you're probably going to Digital Hollywood to affirm those digital Huns storming your cleverly constructed walled gardens are just a pesky annoyance.
There were definitely a wide range of smart folks doing more than just spewing to the old media party line. Unfortunately they were often drowned out by the traditionalists. So by all means go to Digital Hollywood next year – I know I will. But listen for the voices of dissent, not those of consensus.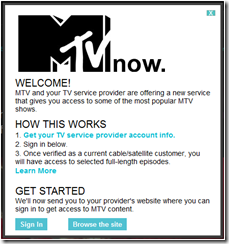 It's the end of the world as we know it
It's the end of the world as we know it
It's the end of the world as we know it and I feel fine
- REM
Lots of attention has been lavished on Time Warner's plan to stream TV networks over its IP network, and the subsequent backlash from those TV networks. But that's just one recent development that will lead to the end of the multichannel TV bundle as we know it today. Two other developments – Adobe's new TV Everywhere authentication scheme and Comcast's drive towards non-system network licensing spell the beginning of a scorched-earth phase that will unfold over the next year or so. And when it's done, the media landscape will look entirely different. Let's take a look at each of these individually, and then wrap up what it all means.
Time Warner Streams Channels Via IP: If you subscribe to both Time Warner cable and Time Warner's internet service you now have an interesting new option: You can stream many of those TV channels you pay for over that internet network to an iPad – but only while you're home. That's great for the consumer, but doesn't make Viacom nor Scripps, among others, very happy. Broadband/IP delivery of TV channels use a different distribution medium, say the owners of MTV and Food, and those delivery rights need to be negotiated separately. But from Time Warner's perspective they are selling access to a bundle of channels, and simply letting viewers watch on a variety of screens inside the home. It's really not all that different from what I currently do with DirecTV's Directv2PC, except that it pulls the shows off of my local DVR, and works with PCs only – no iPads allowed.
TV Everywhere: Interestingly enough, another division of Time Warner, CNN, rolled out a fascinating implementation of TV Everywhere at the recent SXSW show in Austin TX. Sometime this summer, if you pay for CNN (presumably through cable or satellite), you'll have access to all of CNN, in HD Quality, live and on demand. And you'll be able to watch anywhere you have internet access, on any device that supports HTML5 – along with separate apps for Smart TVs, tablets and other devices. Forget cable or IP at home: we're talking worldwide access to the channels you've already paid for. It's similar to what I currently get from the pricey NFL Sunday Ticket TV service I purchase from DirecTV. As a subscriber, I can access games anywhere around the world on my PC, iPhone, iPad or other device
And now Adobe has released its "Pass for TV Everywhere" service that provides authentication designed to make it simple for subscribers to sign in once and get streaming access to the channels they're already paying for. It's actually live now too – for example, some Comcast customers can watch Viacom's MTV or many Time Warner channels, including TBS and TNT, on a wide variety of devices, streamed via broadband networks, today.
You can see them in action here:
http://www.tnt.tv/tveverywhere/
Comcast Acquires Non Cable Rights: Wait, what's going on here? Viacom's upset with Time Warner letting its customers streaming MTV via IP to an iPad at home, but perfectly OK with Comcast customers streaming MTV to almost any device, anywhere in the world. What's the difference? It's a matter of rights. Over the last few years as Comcast renegotiated its carriage agreements with cable channels, it started inserting a clause that let the cable giant stream channels via the internet, along with delivering them over their traditional cable plant. Yes that's great for TV Everywhere, but it also enables a different type of service – one that has Time Warner Cable shaking in its boots. Comcast is now positioning itself to deliver a bundle of multiple channels to paying customers without actually having a cable-based relationship with those customers. Or in other words, Time Warner internet customers will soon be able to buy their TV channels from Comcast.
Now that's disruptive. According to my sources, Comcast has not yet decided to actually release this product – but it's under development, and the rights are being secured even as you read this.
So here we have Comcast securing rights to stream cable channels like MTV, Food, CNN and ESPN over broadband internet/IP networks. We have Time Warner streaming some of those same channels to iPads inside homes that already subscribe to those channels via Time Warner's cable system. And we have the TV networks working with Adobe and other software companies to authenticate viewers to allow them to stream the channels they are already paying for to their mobile tablets, phones, computers, smart TVs and other over the top boxes. What a mess.
Here's what I think will happen. First, packages of multi-channel services will become unbundled from the physical transport – so for example you'll be able to buy your TV shows from Comcast and your internet service from Time Warner. But the individual TV networks will own the "Everywhere" authentication process, and begin to build a direct relationship with consumers. And once the bundles are unbundled, and the networks have a direct line to the consumer, the middleman (Comcast, Charter, Dish, DirecTV) will become disaggregated. And that means the end of the TV market as we know it.
(this post originally appeared on Ad Age – you can read it here)
This post originally appeared on Ad Age's Digital Next blog.  I wrote it on the nerd bird home from Austin to San Jose, where I shared a metal tube with Randi Zuckerberg and 150 other recovering attendees.  Alas, I was so unfocused, I forgot to write an intro paragraph.  But you're lucky, you get me a bit more lucid.  So without further ado, here are my random takeaways from SXSW 2011
Pepsi supposedly spent a cool million dollars on its SXSW presence, with a huge stage, free Pepsi One for everyone, music, BBQ and a partnership with Foursquare. And they weren't the only brand dumping major bucks. GE's crazy solar-powered carousel was a confusing anomaly, and mostly ran empty. Even AOL, while dumping a broad swath of talented employees, dropped a half-million on the event — according to one of the displaced that I talked to.
Much of the really cool stuff wasn't even on display inside the convention center. CNN rolled out its TV Everywhere strategy, along with a nifty new HTML5 site design in its very own restaurant, across the street from Pepsi's soda and barbecue cafe. I had a fascinating demo from the CEO of Interlude.FM, showcasing continuous streaming and branching video, but even though the technology is public, their presence was invisible.
GM had a neat promotion going, to augment its huge sponsorship of the event. A handful of new Chevys drove around town, letting anyone hop in and get a ride anywhere within five miles. I stumbled upon one of them at the most opportune time, and was carted across town by a charming young Police Academy trainee. She didn't know Austin too well — but she did let me switch the built in XM from Radio Disney (she was hoping to hear the latest Justin Beiber song) to the Grateful Dead channel for the duration of the trip. The car was pretty plush too.
I ran into a friend of mine from JWT on Monday, and he said that last year he couldn't even get the company to pay his way, yet this year more than 40 execs were blanketing the show. And along with agencies, brands and Hollywood have discovered SXSW too. Even the hyper-rich were cavorting around Austin over the weekend — a handful of them turned up at our VIP section during our Diggnation Stubbs party, and rubbed shoulders with Demi Moore, Aston Kutcher, and web celebrity Felicia Day.
Acerbic internet personality and startup cheerleader Jason Calacanis is certainly a polarizing individual. But still that was no reason for a disgruntled attendee to toss a drink on him at our party. Despite being a three-time black belt, Jason restrained himself from punching the boor out. Unfortunately, that was not an isolated incident. This year it seemed like there were a lot more rude drunks than ever.
Airplane WiFi is definitely great — except when you're on a plane full of SXSW attendees. I flew the nerd bird back and forth from San Jose to Austin, and the GoGo service was practically useless. They definitely need to up the bandwidth on those geek flights.
Cellphone service, though, seemed to be pretty darn good. Despite the proliferation of iPhones on the AT&T network, no one seemed too upset about the service. That's a far cry from a few years ago when the subpar network helped fuel the AT&T backlash.
The panels continue to be hit or miss, according to the attendees I talked to. One of the few that generated any significant buzz, on social TV, was plopped into a room barely big enough to hold a football team — and it was horribly over-attended. So those that couldn't get in formed an un-session of their own in a vacant room next door led by the NY Times social editor Jen Preston called RebelTV. Alas, the show staff kicked them out halfway through.
It seemed like twice as many people attended the interactive portion of SXSW this year, swelling the crowd to near 30,000 people. That led to gridlock in downtown Austin, as attendees tried to get from far-flung hotels to the conference and then back to their beds. The show might well be outgrowing the town — but it's inconceivable that the show would work anywhere else. Lots of attendees opined that the show had jumped the shark, but it seemed just as vibrant, crazy and fun as ever.
These days everyone wants to go viral, by creating their own videos and hoping that they hit the gestalt just right and get passed about by millions of people. Sure, when something does go, it can be hugely helpful for your brand. But the chances of that are similar to winning Powerball – especially with so much content being created these days.
But that's OK – there are many other ways to successfully harness video to drive recognition, intent and action for your brand, products and services. Below are some that you may have missed.
1) Create How-To Videos About Your Product
Sure, content farms like eHow and Associated Media are getting slammed. But that's good news, because it leaves an opening for useful and actionable How-To videos. And who knows how to do more, better with your products that you! Instead of looking for the funny, ironic, or gross viral hit, make something of use. For example, let's say you make outdoor equipment. Why not do a series of videos on how to set up a tent, or waterproof your boots, or build a snow cave? Or maybe you're a bank. What about videos on how to balance your checkbook, or how to save for retirement. Then, when you're done, create a YouTube channel to house your how-to videos (such as "How to Achieve Financial Independence, from Bill's Bank). And don't forget to syndicate your videos out to the how-to sites – including WonderHowTo, Howcast and 5min as well. While these videos will never get the kind of viewership of The Old Spice guy, they'll deliver consistent value to your most important prospects.
2) Enlist YouTube Stars to Endorse Your Product
There are a wide range of YouTube stars out there who are looking to make a few more bucks. Find some that are complementary to your product, and have more than 50,000 subscribers. Reach out to their business managers / directly to see if they would consider a sponsorship from your company. Beware though – these sponsorships can vary greatly in quality and effectiveness. You are often better off working with a more established firm to match your product to the appropriate hosts and audiences.
3) Look for in-show sponsorship opportunities
That leads me to number three, which is somewhat self-serving, but valuable nonetheless. Team up with a company that specializes in introducing brands to shows and audiences. My company, Revision3, has been doing this successfully both on and off of YouTube for six years – we manage more than 25 video communities, built around authentic hosts and focused on a key and targeted demographic. We only work with appropriate products and services, and when there's a real fit between product/brand, host and audience the results are spectacular. We're not the only one's doing it – but we're among the best.
4) Enlist an Up and Coming YouTube star to become your YouTube spokesmodel
Another way to do this, albeit one with more risk, is to go out and find an emerging YouTube expert in your area, and partner with them for an extended period of time – essentially turning them into your spokesmodel. If you pick the right person, with the right talent and trajectory, you could end up with a home run. However, you may need to apply a portfolio model to this tactic, and there are still no guarantees.
5) Give away free products in return for a video
Check out Orabrush on YouTube. These guys are masters at this. They seeded their product to a wide range of YouTube stars, and then asked them to create a video about the experience. Or Big Skinny Wallet, who did something similar. By enlisting others to create video about your products, you seed the internet, and who knows – maybe one of them will go viral!
6) Team Up With Complimentary Products and Help Each Other Out
On Youtube and around the web cross promotion really works. Maybe you make killer ice cream, and you know a company that's in the hot fudge sauce business. Combine forces, and cross promote each other's videos. You can do this through joint appearances, annotations and baked-in promotions. Search for complimentary products and services that may already have a good online video presence and work with them.
7) Build a Custom OTT Channel for Your Videos
So let's say you've taken my advice. You now have a bunch of how-to videos that promote your product. You've worked with Revision3 to sponsor a few shows, and ended up with some fantastic product integration videos. You've also ended up with a great group of user-generated videos from your free product giveaway program, and a couple of YouTube stars also endorsed your product. Now pull all those videos together, build an over the top / mobile channel, and start cranking out applications!
That's right, you can actually have your very own channel on many of the popular emerging video platforms. Building Roku or Boxee channel is easy, and it's not much harder to create your own Android, iPhone or iPad app. Build it, promote it, and then reward your loyal viewers. And don't forget to make it easy for them to Like, Share and Tweet about your videos too!
Jim Louderback is CEO of online video network Revision3. Contact him about sponsorship opportunities, or other questions at Jim AT Revision3 DOT com – This post originally appeared on the Ad-Tech blog – Join me there in mid April 2011 in San Francisco!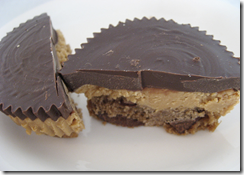 If you don't use Microsoft Office you can stop reading now. This column is not for you. But for everyone else, I've uncovered a neat little way to make one of the most underused Office apps a real powerhouse – and a real productivity tool. Read on for more:
For me, it all started with Lotus Agenda. A very early note-taking application, it combined intelligent database connectivity with a freeform database and an API to boot. It was way ahead of its time – I'm not sure that time has even come today – but I used it extensively for a few years.
Fast forward to Microsoft's 20 year infatuation with tablet computing. As part of the company's embrace of the pen, it released a notetaking app in 2002 for Office called OneNote, designed to let tablet users take notes as if they were using a notebook. Like their Pen OS, it flopped.
But something happened on the way to the scrap heap. Microsoft built a powerful multi-user capability into the product, which let users share pages and folders in real time via its own cloud services, or a shared drive on a local server. However, these features are way too complex for mere mortals – or small businesses – to set up properly. Even geeks like me were stymied by the lack of persistent network drives. My home server isn't accessible out in the rest of the world, while my office servers are locked down via firewalls and VPN.
Also OneNote's file structure is also exasperating. There are folders, pages, notebooks, tabs, groups, and all are inexplicably saved into Windows's file and folder structure. I'm still not 100% sure exactly how it all works at a file level.
All that needless complexity is a shame, because the product's unique locking mechanism lets two or more people collaborate on the same page in real-time, and because you never have to save anything, updates are continuously written out without any user intervention at all.
I've been using OneNote for years, and it's a great program. Unfortunately, I have yet to figure out how to get the multi-user capability working, which means I can't simultaneously update the same notebook across my 5 active computers. The latest release of Onenote – 2010 – adds web and Windows Live support, but that means upgrading everything to Office 2010, which isn't going to happen here or most other places for a long time. So I was stuck with single user - at least until I found the perfect Peanut Butter for my OneNote Chocolate!
It turns out that the incredibly useful and free Dropbox offers the perfect counterpoint to OneNote's multi-user features. Dropbox is a free cloud-based service that keeps a pre-defined set of folders continuously in sync across a nearly infinite number of computers. I've set it up across all of mine, and now I've got a folder that simply syncs – as easily and reliably as OneNote's page saving system. If you don't know Dropbox, run out and sign up for a free Dropbox account – and please use my email – jim AT revision3 DOT com as a referral, I get another 50 Megs of free space!
But that's not why I'm writing this. I'm writing because the combination of Dropbox and OneNote makes Microsoft's software incredibly more useful. In many ways, for Office users, it becomes a far more useful tool than a wiki, because it can be used for collaboration, easily stores lots of different types of files, and works easily and naturally.
If you don't use OneNote, try it out. And if you do, sign up for a Dropbox account and then move your notebooks over to your shared folder. It's a revelation! Microsoft should buy Dropbox – if only because it turns an afterthought of an application into one of the collaboration tools available!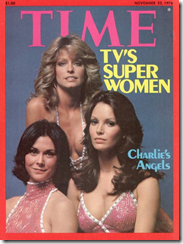 According to a number of predictors, and my friends, 2011 is going to be the year of curated video. The old, algorithmic approach is out, and instead we'll see audiences flocking to videos selected for your viewing pleasure by friends (in the case of Facebook) and experts (maybe even from YouTube).
Yes, it looks like "curation" is bound to be the first big buzzword of 2011. But when it comes to video, before there was curation there was programming. The kind that big network honchos would do.
Take Fred Silverman, for example. He made Saturday morning cartoons a must watch for the juice-box set in the '70s, and then built first CBS and then ABC into prime-time juggernauts, launching such shows as "The Waltons," "All in the Family," "Charlie's Angels" and "Starsky and Hutch."
Back when he was curating network TV, there were only three networks to watch. His genius was in crafting program schedules that appealed to as wide an audience as possible, and that flowed naturally from 8pm to 9, 10 and beyond.
Even though many of the principals are similar, what worked for network TV won't drive web video to success. Silverman lost what Time magazine called his "golden gut" when cable TV emerged –and web video presents an exponentially more fractured environment than cable.
We're going to see a lot of blather over the next months about video curation, but remember that it's really just an extension of network programming. Before you support these self-styled network programmers with your money or attention, take a careful look at what, and how they are doing it.
Thus, here are the 4 lessons I've learned while watching Silverman, along with working in programming at cable networks and being part of the web video explosion over the last five years:
It's about the audience
Silverman changed the face of Saturday morning programming by understanding, and super-serving, the kids. "Scooby-Doo," the Smurfs and many more modern cartoons were aimed right at the kids of the '70s. Today, when programming or curating internet video, a similar audience focus is required. You can't be all things to all people. Here at Revision3 we're targeting 13- to 34-year-old guys, not older women or younger girls. Be skeptical of anyone who tries to curate for everyone — because although there will always be "Roots" and "Survivor," it takes a lot of money, and no small bit of genius, to make those programs. On the internet, and for everyone else, it takes focus.
It's about cross-promotion
Even before Silverman, clever programmers were using their stars to help launch and cross promote other shows. Thus we had stars from "Petticoat Junction" visit ""Green Acres, and even Granny from "Beverly Hillbillies" visited Hooterville at least once. Silverman, though, elevated this to an art form, spinning "Maude" and "The Jeffersons" from "All in the Family" along with many others. Today's YouTube stars understand this, using spin offs and cross promotions to launch new channels and new personalities. But other internet video networks are using it to great success as well — we just spun out Kevin Rose's new series Foundation out of Diggnation, and our own App Judgment features some of the same talent you'll find in Tekzilla.
It's about repeatability
In the pre-DVR days, appointment viewing was paramount. Cliff-hangers, multi-part episodes and long-running story lines kept us glued to our tubes each week at the same time. Now, though, it's all about driving repeatability through subscriptions, twitter and email alerting, "liking" and friending. It's not enough to create a great series, you need to build out the rest of the infrastructure to keep people coming back. The best of today's programmers are experts at driving these newfangled sign-ups, whether on YouTube, iTunes, Facebook or Twitter. It's about the lineup
Fred Silverman's networks meant something. He took CBS from a hillbilly sensibility to a modern upscale baby boomer network. At ABC he created a penchant for jiggle-vision, with buxom stars like Suzanne Somers, Farrah Fawcett and Cheryl Ladd. Today's successful curators know that you have to group shows around a logical core, whether it's topics or personalities that share similar traits. Here, again, the scattershot works poorly, while related subjects drive increased views.
(this post first appeared on Ad Age's Digital Next blog)!
OK, first let me state that I'm a sucker for gaming mice - even though I'm not much of a PC gamer any more. I love the sleek feel, crazy lights and multi-buttons, and have used a wide range of them.
But my current favorite has to be the new NAOS 5000. It's got all kinds of crazy weights (which I have no idea why I need, but I love the tweakability), awesome DPI - which means it works on most all surfaces, and crazy lights galore. Plus it feels good in my hand. So if you're looking for some sweet rodentia, and Microsoft and Logitech aren't doing it for you, consider the NAOS. It's a great mouse, and you can spend countless hours making it just right for you!
Yes, $80 is a lot for a mouse, but it sure is a great one!  From Mionix!
Before the internet, failed magazines often wouldn't disappear completely; they would just be converted into something else. When I was at Ziff Davis in the '90s, we turned a bunch of magazines into "newsletters." We used to call them zombie-rags: even though they were dead, they still shambled about for a few months, dropping staff like necrotic flesh, until they were finally put out of their misery (usually by chopping off the head — or in this case firing the EIC and the publisher).
When the internet first started savaging magazines, the "newsletter" exit morphed into the "website" exit. Surprisingly, though, becoming a web-only magazine wasn't always a death sentence. Sure, most of them became zombies, but more than a few were reanimated into healthy media properties. I saw this firsthand, as I helped midwife PC Magazine online while print turned zombie (a transition I attempted to forestall, but ended up accelerating).
When done right, the internet has become a very valuable second chance for a wide range of ex-print publications. And now we're beginning to see the same thing happen with TV.
Ten years ago, failing cable channels would be either ruthlessly terminated, rebranded or subsumed into more successful offerings. I ran content during the launch of the cable channel ZDTV, played a big role in its transition to TechTV, but ultimately the network was devoured by Comcast's G4. Apart from our great distribution network of 50 million+ households, barely anything remains.
Even today, failing cable channels still get morphed or mutilated. Discovery Health is now Oprah's channel; Fine Living has become Cooking; and Toon Disney is now XD, focused on tweener boys. But the internet is about to change this rebranding mania. Because just as the "website" replaced the "newsletter" for magazines, failing cable channels can now turn to the web for a new lease on life.
WealthTV did it first — announcing last week that it'll be available on the popular Roku set-top box for $3 a month. With very little carriage to show beyond overbuilders and Charter, the company has clearly given up on cable distribution, and thrown its lot into the web-only world.
First, yes — but definitely not the last. I can think of a score or more struggling channels that could make the switch to pure-play internet within the next three years. And by going direct to consumers via the latest crop of set top boxes and smart TVs, survival is suddenly possible.
I don't expect any channels from the major networks — at least at first. But once we see a few independent channels successfully make the transition, we'll see more and more of them move to 100% online as well.
It'll take a while, but history is definitely repeating itself. WealthTV is leading the way, but it's just the first. Some of my likely suspects to follow include Cars.TV, ION, MavTV, Reelzchannel, Pets.TV, ALN and Funimation. Who do you think will follow WealthTV and go web-only? Put your guesses in the comments below.
The annual Consumer Electronics Show has come to an end, and along with all the cool new products, surprisingly there were even more wacked products on the show floor than usual.
We've wrapped up the wackiest, weirdest, most bizarre and biggest FAIL products from the show floor this year, guaranteed to surprise, delight and keep you LOLing and ROFLing with glee.
Here's a partial list of our dubious winners:
Angry Birds - the board game: That's right, soon you'll be able to play an IRL version of Rovio's Angry Birds. The pigs are running scared already. From Mattel
Nanda Home Tocky & Clocky: Having trouble getting up in the morning? Did your iPhone alarm clock fail at the worst possible time? Well these wacky alarm clocks just don't take no for an answer. They bounce around, roll crazily on the floor, and basically offer more annoyance per square inch than a teething toddler.
Be A Head Case: Speaking of the iPhone - and just in time for the Verizon iPhone, this here's an iPhone case designed for all you Bubbas out there. It includes a built in beer bottle opener - and a belt clip to disguise it!
iGrill: And what goes with beer better than charred meat? But not too charred (and not too rare either). This wireless meat probe from iDevices connects to your iPhone and lets you know just how hot your meat really is.
There's tons more, including a couple of exercise toys that flog the dolphin even better than the Shake Weight, balls that you control with your iPhone, and even USB jewelry (so pimp).
WATCH the 19 Dumbest Products From CES 2011