"There's battle lines being drawn.
Nobody's right if everybody's wrong.
Young people speaking their minds,
Getting so much resistance from behind…"
- Buffalo Springfield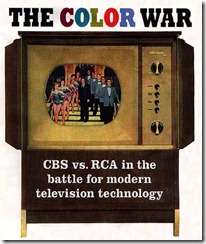 We're in the middle of a yet another huge platform war for future of internet video and TV. There are four players with different and often opposing viewpoints, each with a shot at success. The story over the next three years will be which one will provide a winning service to enable viewing across every glowing rectangle in our lives – from the smallest smart phones to the biggest smart TV. Below are the four platforms, ranked by my own current likelihood of their success – along with some of the interesting quirks and challenges that remain.
GOOGLE: With Android, Google TV and YouTube, Google wants to be everywhere. Android already leads the smart phone race, with 550,000 devices activated every day. They're trailing in the tablet space, although sales figures compared to the iPad are eerily similar to the early days of Android phones. And even though GoogleTV has been a flop, the company is angling to have Android become the dominant operating system for Smart TVs – with GoogleTV coming along for the ride. That market's wide open, as Yahoo's early efforts falter, and none of the other contenders (Flingo, Boxee) separating themselves from the pack. And with YouTube providing a unique and desirable library of content, Google has a lever to use to aid adoption. To date, however, Google has opted for Youtube ubiquity vs. scarcity – and I don't see that changing.
Speaking of GoogleTV, the next version (due out real soon now) should make it easier to navigate, discover and consume video. They've already taken a big step forward by embracing the Android marketplace, and allowing a wide variety of apps to load-in and be useful. I'm hoping that they take less of a one-size-fits-all approach, and focus more on integrating the web video into the already-existing TV experience in most people's homes. And they better make it work with a standard remote control – only the geeks want a full-on keyboard in their living room. Finally, they need to bring the cost down to $99 or less – and focus on AppleTV and Roku, not the "TV PC".
APPLE: The company currently has a dominant position in tablets, and owns significant smartphone mindshare and marketshare. AppleTV to date has been disappointing. The company has sold millions of the set top box, but as the smarts move into the TV, Apple has yet to enter the market. There's little doubt that it will, though. But video is different from music : We'll listen to our favorite songs over and over again, but most videos are viewed once, shared and then forgotten. Apple needs a rental or subscription service to truly compete with the other three here.
AMAZON: The company has no smartphone or TV presence, but is poised to disrupt the tablet world this fall with the Kindle Fire. At less than half the price of other iPad and Android tablets – with a 10" model on the way in early 2012 – and with both a rental and streaming video service Amazon presents an interesting challenge to both Apple and Google. The company is clearly betting that the tablet will be the dominant video consumption device of the future, and is looking to lock its customers into Amazon Instant Video (rental) and Prime Instant Video (subscription service). Interestingly, while the company's Kindle book-reading software works across competing devices, their VOD services do not support Apple IOS.
MICROSOFT: With 50 million XBOX 360s sitting in front of TV sets around the world, Microsoft has the potential to be a major player here. The company is working to build a single interface across its smart-phone, PC platforms - called Metro. They are also rolling out the Zune video services across all of those devices, along with the XBOX360 as well. The Xbox currently has the broadest collection of traditional TV sources, with broader support for TV Everywhere than the other platforms. Unfortunately Microsoft does not make web-original video available to the Xbox, which limits its usefulness. And the lack of a Windows-based tablet to rival the iPad or Android devices, along with the poor performance of Windows phones put Microsoft behind both Apple and Google. But the Xbox 360 is such a strong device, with such great market penetration, that it's impossible to count the company out.
It's early, but Google is in the lead, with Apple nipping at their heels. If the Kindle Fire is as big a success as I think, Amazon may well challenge for the lead. As an aside, I predict that the Fire will be the best selling electronics product this holiday season.
And Microsoft? Unless Windows 8 and the Windows phone become runaway successes, it will be difficult for them to turn their 360 installed base into a dominant platform. But that's just my early handicapping – there's a lot of race yet to be run.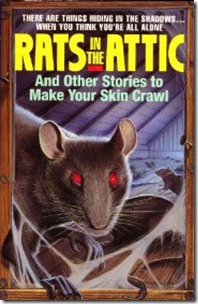 Yesterday I picked up my mail, and along with the usual assortment of bills, I also received the latest issue of Wine Enthusiast and a junk mailer from "Red Plum", featuring a series of ads for a variety of suburban items. I opened up the magazine and was surprised to see a full-page ad for Donald Trump's new winery. Who knew The Donald was now making fine wine in, of all places, Virginia? As a wine fan, that ad moved the needle on my awareness, and even my consideration – I'd try a bottle sometime if it wasn't too expensive.
I tossed the mailer away without looking at it – only when I sat down to write this post did I pull it out of the recycling bin to see what was advertised inside. The first one that caught my eye was for a rats-in-the-attic clean-up service called "Take Air USA". Even if I'd looked at the mailer, this ad was a waste: my California ranch home – like most in my neighborhood - lacks an attic.
Print advertising is a relatively mature business. I can guarantee you that Trump paid a much higher CPM to reach the highly targeted and engaged Wine Enthusiast audience than the rat guys did to expose me and thousands of others to their cleaning service.
Shortly after I picked up my mail, I checked in on my Fantasy Football team over at NFL.com. But when I opened the scoreboard, I was force-fed an online video preroll before I could check my scoring summary. I ignored the video (which seemed to be hawking both blowsy babes and copious comestibles), scrolled down to the highlights (I was winning), and then stopped over to YouTube to see what one of my favorite tech experts, Jon Rettinger, had reviewed that day on his TechnoBuffalo channel (alert, TechnoBuffalo is now affiliated with my online video company Revision3). Before watching his new video on the "Best Giveaway Ever", I was served up a pre-roll for the new Jeep Compass – which I eagerly watched. I've owned Jeeps in the past and have an affinity for the brand, but I also really wanted to see what cool gear Jon was giving away, and didn't want to miss a moment.
Unfortunately, even though those two video ad experiences are as different as rats and wine, they were probably priced at similar CPMs. That's because the online video ad market – particularly the pre-roll market — hasn't progressed nearly as far as print. Those were two markedly different experiences, with wildly different levels of engagement. However, for many buyers, agencies and brands an on-line video pre-roll is valued the same wherever it runs, regardless of viewer intent, ad placement and playback environment. It's as if Trump and "Take Air USA" paid exactly the same for those two print placements – even though their impact is worlds apart.
There's a huge difference between an "in-banner", or "on- page" video pre-roll that gets served up around standard web fare, and that same video pre-roll running "in stream" or "in player", before, during or after a viewer searches out and decides to watch a web video. In banner videos are similar to traditional banner and rich-media ads that run across the text web – viewers mostly ignore them, and they often run sight and sound unseen below the fold or behind an overlapping window. Heck, like most web surfers I keep the sound on my system potted to 0 – except when I'm specifically watching online video. Let's face it – in-banner or on-page video ads are little better than the junk mail that I got along with my magazines. There's some value, for sure, but in most cases users are actively trying to ignore these video intrusions, not welcoming them into their life.
Contrast that with a pre-roll that runs in a video player, on a video site, immediately before a piece of editorial content that's been actively selected by the viewer. When the ad itself is targeted via demographic or content affinity, the delivered value is far greater than the scattershot in-banner approach. Jon's viewers are far more likely to watch, and far more engaged when they do watch, because they are already in a video-viewing mode, they've actively selected a video to watch, and will happily tolerate a 15 second ad before watching their video. Just as Trump's new winery made a lasting impression on me, that same Jeep ad increased my awareness of their new Compass, and even influenced me to try to drive one in the near future. That's an engaged view, and a successful outcome for a video ad –far more valuable than the barely registered floozy-filled ad "impression" I received over at NFL.com
If you're Jeep, you just got a great deal. Because we still don't do a good job differentiating the value of an in-stream vs. an in-banner video pre-roll, that Compass ad delivered significant value to the advertiser. However, it was probably part of a broader buy that included both in-stream and in-banner, so its relative value will be offset by the broader array of far less useful impressions that it was bundled with.
If you're a video ad buyer, understand the value differences between in-banner impressions and engaged in-stream video ads. Focus your energy on the latter, and you'll get far better results than if you lump the two together. Even though engaged, in-stream video ads will be more expensive, they are still a great bargain – especially if when you target demographic or content affinity along with the in-stream purchase.
Because in the end, just as not all print ads are the same, not all video pre-rolls are the same either. There's a world of difference between showing up in Wine Enthusiast or on TechnoBuffalo, and the internet equivalent of video junk mail. Where do you want your ads to run?
So I went to the Berlin IFA show – called by some the European CES, to see what I could see.  We did a bunch of videos from there – you can see them at Revision3.com/IFA.  But here are some of the other things I saw that were particularly interesting.
| | |
| --- | --- |
| | I was really happy to see Revision3 represented int the LG Smart TV booth, you can see our logo down in the center of the picture. I hope they sell a ton of those TVs. |
| | Here's something I've been waiting for for a long time – it's a window cleaning robot.  It works via magnets, and can do six large windows on one charge.  I do not know how much it will cost, but the Chinese company showing it off said it would be at CES this January. |
| | Here's a picture of it taken apart, it's called the "Winbot" |
| | They call this the Tipi, it's where the big Medienwoche gala was held.  My friend's company rolled out BitBop at the show, and their upstairs bar – by the globe on the right – was the "in" spot to hang out. |
| | I didn't think I'd like Sony's new clamshell Android tablet the Tablet P.  But after playing with it for a few minutes, I changed my mind.  It's pretty cool to use, a great form factor, and depending on the price, I could definitely see picking one up. |
| | Looks like Heineken has a new business line they're working on. |
| | It was great to see Cali Lewis from GeekBeatTV, Jon Rettinger from TechnoBuffalo and Mark Watson from SoldierKnowsBest doing a live stream from Berlin at the show via YouTube Live.  Too bad YouTube live doesn't actually transmit TO Germany.  That made the production a bit more challenging. |
| | |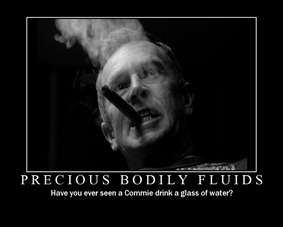 Paid, earned and owned media (POE, OPE, OEP): It's become the mantra for marketing these days. Any company worth its salt is figuring out how to optimize for each of these categories, as a way to drive awareness, consideration and purchase.
There's just one small problem — each is mostly being looked at as a silo. Sure, messaging in one silo will reinforce and amplify those in the other two, but in many cases a hybrid model can often lead to far superior results.
For example, expert endorsements from a trusted source — whether a friend, show host, expert or product reviewer — can really move the needle for a brand. Billions of dollars are spent on in-house and agency PR and corporate communications to influence experts and key influencers, along with building armies of loyal supporters and brand ambassadors. The subsequent "earned" media can be very effective. But on the downside, companies can't control the message, which can lead to unfortunate results (see "Dell Hell," "United Breaks Guitars," etc.)
Even more money gets spent on advertising campaigns. Paid media can deliver great results as well — but there's always the John Wanamaker problem: It's impossible to figure out which half is wasted.
And many companies have found great success by creating their own content, through microsites, Facebook pages, whitepapers, company magazines and branded entertainment. Here, factual information works best, because most brand managers simply aren't great storytellers — and that's why most branded content sinks with nary a peep (see "Lost in America," TLC's Routan and too many more to count). It's great to own your content — and your relationship with your customers — but if it's not relevant it just won't work.
Hybrids of paid/earned, paid/owned and earned/owned have a long history of success across a wide variety of media. Celebrity spokespeople trade on their notoriety to help push products and services in a paid/earned hybrid, for example, while magazine advertorials that are barely indistinguishable from the content straddle the line between earned and owned (albeit in a sleazy sort of "gotcha sucka" way).
But when it comes to emerging video and social marketing, we're just scratching the surface of hybrid models — and some of the early results have been less than successful. The aforementioned "Lost in America" series featured wildly popular YouTube star iJustine, but barely moved the needle, while paid celebrity tweets, like the proverbial tree falling in the forest, seem to make no sound at all.
However, the paid/earned model can drive tremendous results in the online video and social space if it's done correctly. Here at Revision3, we've seen great success using our show hosts to introduce a wide range of brands and services to our young male audience, and there are many other successful partnerships as well, including Lancome with Michelle Phan and Kraft Foods with Paula Deen and Soleil Moon Fry. Even the old Spice Guy was a hybrid-based success — using paid advertising on the Super Bowl that drove incredible earned success on YouTube and elsewhere. (Sales, of course, is another matter.)
But as we've seen with paid tweets, it's not as easy as just marrying up a web celebrity with a brand. We've been doing this for six years, and we've taken a lot of lumps, and learned a lot on the way. In many ways, the path to success requires understanding that the medium is still the message.
For example, when working with a real person, branding messages need to be done carefully and in context. As we saw with iJustine, taking someone out of their context — in this case, the personal transparency of a regular video blog — just doesn't work. Transparency of message is also essential — don't be like those magazine inserts and try to fool today's media savvy audience. Not only will they see through the deceit, they'll hate you for it and tell all their followers too. Don't forget to get buy-in from your "person" as well, because if they don't believe, they probably won't be able to convince their friends and fans to buy. Finally, an understanding of how people really use the medium of choice, whether it's Facebook, web video, twitter or Tumblr is also essential. The right message told in the wrong way will not have much effect.
Working with a trusted and capable partner offers the fastest and best path to success — but given that I'm CEO of Revision3, you'd probably expect me to say that. We're not the only game in town though — EQAL and DECA are behind the Kraft successes, ad agency Weiden & Kennedy pulled off the Old Spice coup, and a number of other mostly new companies are providing clear trailblazing success here. The important first step, though, is to stop thinking of earned, paid and owned as separate initiatives, and begin to think creatively about how you might integrate them together.
Hello, and welcome to the first of a new series of columns from me called Wine Gear. In this space we'll be reviewing wine accessories – those things that go along with sharing and enjoying wine.
I've tried a lot of them, and I intend on trying a lot more. So you might wonder what makes me qualified to test wine products? Well for six years I ran product testing at PC Week magazine, and I hosted the popular Fresh Gear product review show on cable network TechTV for five years – and most recently I was editor in chief of PC Magazine. I know how to test products, and I don't pull any punches. I hope you'll enjoy these columns, and make sure you comment, and let me know what you think!
With that let's get into it.
Although I'm a big fan of wine, I often only want a glass or two with dinner, which leaves a half bottle or more left over. I've got a modest cellar, but many of my wines are both ready to drink, and too expensive to throw half away. And there's the rub – how do I save a half bottle of wine for a day or two without it going flat?
I've tried a wide variety of pumps, gizmos, corks and gadgets, but none seemed to work. Finally, a few years ago I settled on Private Preserve - spray cans of inert argon gas that create a neutral layer on top of any remaining liquid.
It worked well, but it wasn't perfect. Even after one night that really great bottle would often be flat and uninspiring. But it was better than nothing, and at least it worked a good portion of the time. Still, I was loathe to open up any really good bottles of wine, unless I was in a mood to down the whole thing, or friends were over to share it. And so the bulk of my cellar kept aging and aging.
Recently I discovered a new product designed to preserve wine – this time from Australia. The Wine Shield is an odd product, and at first blush it really shouldn't work. The shield is basically a plastic disc, about the diameter of a wine bottle, with the outer radius sliced diametrically in a radial pattern to allow it to fit different sized bottles. To insert it into a bottle, you wrap it around an included plastic fork, slip it in, and then let it tumble. The disk ends up floating on top of any left-over wine, creating a seal that promises to stop oxidization and preserve the rest of the bottle.
Why would a simple plastic shield work where pumps, sprays and others failed? I was skeptical, but I figured I'd try it – at least I'd be able to check another wine gizmo off the list.
Surprisingly, it worked. Not all the time, but the success rate was about similar to Private Preserve. Great, though now I have two things that work reasonably well, but are still prone to failure. I still wasn't willing to take a chance on those 2000 Bordeauxs, or that 1995 Merryvale Vineyards Profile I was waiting to drink.
But then I had a flash of inspiration. What about COMBINING the two? Maybe working together they might provide a shield that would reliably work for 24 hours, and perhaps even for a few days or longer.
So like a Reese's Peanut Butter Cup, I put two great tastes together and gave it a shot. And it worked better than I'd even hoped. Every single bottle I used with my combo stayed virtually intact for 24 hours. I started stretching it to two days, and the combo held up nicely as well. After that it was hit or miss, but I've kept bottles of Tempranillo, for example, for up to four days without losing any body, taste or smell.
So I put it to the test. I grabbed three bottles of Beronia Reserve 2005 and put them to the test. I opened all three simultaneously and tasted them. All good. I poured a glass off from each, and then stoppered one with PrivatePreserve, the next with a WineShield, and the third with my combination. After an hour or so I tasted each of the glasses, and they were in fine shape!
A day later I came back and poured off a glass from each of the three bottles.  I detected some fading in both the PrivatePreserve and the WineShield bottles, but both were very drinkable. My combo was still going strong.
By the second day, both the PP and WS bottles were noticeably fading - Drinkable, but only barely.  I poured them out. The combo bottle was vibrant and alive, and still tasted like it had when I opened it.  By day three it was still pretty good, but I could easily detect it fading.  By day four I tasted the last glass, but there was very little left. I poured it down the sink.
So there you have it. If you're like me and are looking for a good way to save a half-opened bottle for a day or two, my combo route offers the best alternative I've found to date. Sure it's more expensive than either alone, but unless you're drinking Two-Buck Chuck, the price is well worth it!
When it comes to wine gear, there are probably more variants of wine bottle openers than any other product on the market – aside from glasses. There are rabbit-shaped openers, winged openers, T-shaped models, jack-knife corkscrews blades and even those (to me) impossibly inscrutable two-pronged jobbers that are typically wielded by snooty waiters looking for an outsized tip.
This article, however, is not about any of those. Instead, it's focused on the lazy-man's corkscrew, those that promise to suck up a cork – like an elephant inhales peanuts – with just the touch of a button.
I put two of the more popular models to the test, the chic and sleek Waring Pro WO 50 (usually $90 at Amazon, but on sale while I was writing this for just over $30), and the stubby Ozeri Nuveau Electric Corkscrew (also listing at $90, but on sale for $26 when I checked).
Let's talk about looks first. If you're considering an electric corkscrew, chances are you're looking to both ease the cork extraction process and impress your friends. Since they're cordless, you'll probably be wielding the tool like a mason wields his trowel, and looks definitely count. In that category, the Waring wins hands down. The long, sleek shaft of the opener sits in an attractive base that also charges the built-in battery and includes a tuck-in foil cutter. The black base and stainless steel and black opener are attractive, and would look at home in even the highest-end kitchen or wine cellar.
Compared to the Waring, the Ozeri is just plain ugly - like comparing an F16 fighter to the A-10 Thunderbolt – aka the Warthog. But like that plane, it's deadly effective, and fun to use to boot. The Ozeri comes in three different colors – silver, red and black. But where the Waring is an enclosed cylinder, half of the Ozeri is made of clear plastic, which lets you actually watch your cork being extracted and then expelled from the opener. The Ozeri, too, runs on built-in rechargeable batteries, although it lacks an elegant charging base. But in a clever twist, the top of the charger itself is also a detachable foil cutter – pretty slick.
So that's form. Let's talk function.  I ran each through a case or so of bottles over the course of a summer party, and both openers did a good job in my tests of separating cork from bottle. Although their opening skills were similar, I give the nod to the Ozeri, primarily because it let me actually watch the cork as it was pulled, and bathed the cork in a neat blue LED light to boot.
But getting the cork out is only half the battle. The openers both include a reverse switch, which is designed to expel the cork in one piece. And here, alas, the Waring collapsed. On more than one occasion the cork got caught up in the machinery, and crumbled while being extracted. And that left pieces of cork firmly wedged inside the opener, which required an extraction process not dissimilar to that performed by an oral surgeon. The corks that got caught up did not seem overly dry, so in the end I blame it on the tool, not the user or the substrate.
The Ozeri, by contrast, did a great job expelling corks – all were released in good enough condition to reuse, recycle, or turn into twee cork-art, depending on your inclination.
Although I didn't open enough wines to drain the batteries, suffice it to say that either would last for nearly any party – apart from a graduation, Kennedy wedding, or other similarly massive and sodden affairs. Waring claims its opener will extract up to 80 corks on a single charge, while the Ozeri says it's good for 40. Either way, that's probably more than you'll regularly need in a single night – even if your in-laws are visiting.
Unfortunately, though, the Waring seems to have a battery defect. I couldn't confirm this, but more than one purchaser on Amazon claims that when they drained the Waring's battery completely without dropping it back into its charger, the opener failed to recharge, turning it into a useless piece of cylindrical plastic.
The Ozeri is not without its detractors online either – but only for the springiness of its snap off foil cutter, which for some lost its gripping ability over time. Again, after considerable, but irregular use of both over the last few months I have not encountered either of these problems, but you should know that those experiences are out there.
So which to buy? I have to recommend the Ozeri. Although I love the looks of the Waring, and the charging base is a nice touch, the functionality of the Ozeri – especially when it comes to expelling the cork – makes it a winner. And frankly, those reported battery problems with the Waring scare me. Even better, the Ozeri can be found online for a few bucks less.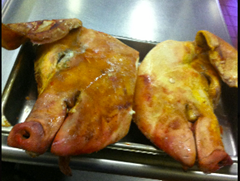 When I lived in Boston in the mid-nineties, it was hardly a food town. You had bars, restaurants posing as bars, and a few venerable and mostly inedible fine dining establishments
That's all changed. The South End of Boston has sparked a renaissance in fresh, artisanal food and the local population has taken to the change.
Sure there are lots of fine seafood restaurants in the area, from Jasper White's Summer Shack near the Hynes convention center (try the Littlenecks, they were amazing the other night), to a rejuvenated Legal Sea Foods (my guilty Logan Airport indulgence) and the deservedly trendy and popular B and G Oysters – where raw and cooked local seafood really shines.
But you expect Boston to do seafood well. It's everything else that's trailed woefully behind in the past – yet based on my recent crawling around the South End, Boston now does meat as well as sea.
I'm not talking steaks, mind you. With Grill 23, a local outpost of the Capital Grille and the usual chain suspects, marbled strips have never been an issue. Nope, I was looking for that more ethereal flesh, the cured pork parts that truly set a fine dining city apart from its pedestrian neighbors – along with enlightened wine pairings, both sybaritic and sublime.
So I was at first drawn to The Butcher Shop, located at 552 Tremont Street smack dab in the heart of the trendy South End, and across the street from its foodie sibling, B and G Oysters. I was not overwhelmed.
Perhaps it was because the maitre de forbade me from taking a free barstool – despite the fact that at least three were open, claiming that others were waiting for the space. Hustled back to the butcher-block stand-up table in the back, I waited 10 minutes for someone to come take my order.
On the bright side, the wines by the glass were rare and wonderful. I started with a first for me – a red wine from the sun-baked Spanish island of Mallorca. It was supple and balanced, something I didn't expect from such a hot growing climate, and one that's inspired me to seek out more.
I opted to pair it with a plate of Chorizo, thinking that I'd hit The Butcher Shop's sweet spot. But I was wrong. Sliced too thick, dry and chewy, it was far from the better chorizo experiences I'd had, whether at New York's fabulous Bar Jamon, or in France, Spain and Britian.
The Spanish potato dish was better, and the paired Mencia wine serviceable. And when I finally became privileged enough to earn a spot at the bar, the local crowd was convivial and welcoming. Still, I left with a bad taste in my mouth; they treated me like I should have been honored to be graced with a seat, but the food just wasn't good enough to justify the snoot.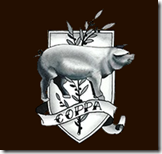 So I wandered a bit deeper into the wild south end, onto Shawmut Street. There, at 253, I found a real gem. Called Coppa Entoca, it's an unassuming little place with a wooden pig out front, and oodles of charm and awesome charcuterie inside.
With more of an Italian bent than Spanish, Coppa features a wide range of luxury salted pork products, a decent wine list, and far less attitude – and far less expense – than its Tremont neighbors.
The inviting (and super cute) bartender pushed me away from some of my original considerations, instead suggesting I try the eponynomous Coppa, along with a plate of Rosso that was equally earthy, and ethereal at the same time. The super-fresh proffered plate of bread was accompanied by a dish of some of the best olive oil I have ever tasted, smooth with a peppery finish that will kick you into next week.
I enjoyed the Merlot-blend of Italian red, found the meat amazing, loved the prices, and fell in love with the ambiance. What a gem.
If you're headed to Boston, clearly sample the fine local seafood restaurants first – and the Summer Shack, B and G Oysters, even Skipjack and Legal Seafoods are good bets. But for your second night, head over the Mass Pike to Coppa. You won't be disappointed by either the wines or the meat!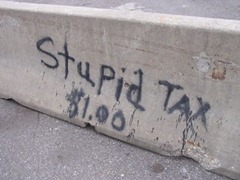 Last weekend I attended Vidcon, the annual gathering of YouTube celebrities, video bloggers, fans and others in this burgeoning online space. It was held across the street from CAA, but still worlds apart from the Hollywood glitz and glamour.
But it's getting closer. Many of the early "vloggers" are now creating polished packages, rather than the slice-of-life vignettes that they built their audiences on. Hollywood agents and hangers-on were more prevalent, as a land-rush of sorts is underway for larger companies to sign up these new stars.
But for me, the most fascinating part of Vidcon was clarity around YouTube's strategic direction, and what it wants to be when it grows up. I now firmly believe that YouTube is positioning itself to be a "super-bundle," sitting near the top of the emerging video hierarchy. Let me place them in context, though, by describing how I see the world evolving over the next three years.
The great unbundling
We're in the early days of a great unbundling of services from transport. Over the past 30 years, TV services and the cables they run upon have been inextricably linked — you paid your cable bill, and got wire and channels together.
In the analog cable world that made sense. But now that most cable is digital, along with carrying two-way internet bits, the transport (which is basically just a collection of 1/0 bits) can finally be separated from the channels.
I know of at least three companies, and I assume there are many more, that are building what looks like a traditional cable TV bundle of local channels, super-nets like CNN and Lifetime and smaller channels like Current and Discovery. But rather than being locked into a single physical cable plant, these bundles will travel across the internet via cable modems and DSL. Soon you'll be able to buy your TV bundle from, say, Comcast — even though you get your internet service from Time Warner or Verizon. And you'll be able to watch any of those bundled channels on whatever internet service you happen to be sitting upon — whether it's the hotel network in the Hanoi Hilton or your smartphone's 4G service.
But that's just an intermediate step. I see these unbundled cable services giving way to direct relationships between video content providers and customers. We're seeing the beginnings of this sort of direct relationship today, most notably with HBO Go and CNN's new "Everywhere" offering. Currently you need to have a paid relationship with a cable operator to use either of those two amazing services, but it's only a small leap from the today's programmer-controlled viewer authentication to tomorrow's direct financial relationship. And that will give rise to a world with three distinct types of services, delivered over an internet/IP network, and with direct relationships with viewers: Super-Premium Channels, Super-Premium Bundles and Premium Independents.
Super Premium Channels
These single brand services provide libraries of unique and aggregated content to consumers for between $8 and $20 a month. We already have one Super-Premium Channel today — Netflix. And HBO is well positioned to be the second. After that, I'm not so sure. Fox's recent eight-day exclusion was a cold face slap to Hulu, and unless Apple buys Hulu I don't see its path to success. Showtime and Epix both have potential, but too much of their content has been licensed to Netflix. And like as not, consumers will only have pocketbook power to pay for one at a time.
Super-Premium Bundles
The problem with trying to re-create unbundled bundles of channels is that the content owners control too much power. These cable TV-like bundles will probably end up costing significantly more than a similar services from today's cable operators. And that, I believe, will lead the big five networks to go direct, delivering their own super-bundles direct to consumers via the internet. Who are these big five? Comcast/NBC, Fox, Viacom, Time Warner and Disney. In the end, these are the companies that have built the biggest portfolios of individual channels and have built enough scale to appeal to men, women and children.
Take Disney, for example. It currently has a lock on kids with Disney and XD, it owns men with ESPN, and have at least a passable offering for women (and if it ends up buying Scripps Networks, they'll really dominate here, with HGTV, Food and Travel). Disney is already building an extensive, direct to consumer video-based web destination that should equal or surpass what Time Warner's CNN and HBO units have built. And the first pieces will begin to roll out early next year.
Premium Independents
So what about everyone else? These Super-Premium Bundles and Channels will be able to charge a monthly fee to consumers — everyone else will have to go free and direct via IP to compete. There will be very large businesses built here as well, but they will look much different than today's independent cable networks. And as an aside, this is the opportunity my company, Revision3, is building for.
How will we watch?
In addition to the great unbundling, we're also seeing the great "screenification." We have smartphones, smart computers, smart tablets and smart TVs. The only real difference is the size of the screen. Viewers increasingly want to watch their favorite shows on whichever smart screen is close at hand — and won't settle for being limited to just the TV in the living room. And history shows that when technology creates an ability for consumers to get their media in new and more convenient ways, they figure out how to do it — legal or not (see Napster, BitTorrent).
So what about YouTube?
YouTube wants to be the sixth Super-Premium Bundle. The company already has a variety of premium content, and if the stories about the new channels they're funding are true, they'll have a plethora of premium offerings as well. The new "Cosmic Panda" interface is far more TV-like, and far more focused on helping viewers find a series or sequence of videos to watch — vs. the hunt-and-peck discovery model of the current site. Although the company will still be a vast repository of vacation videos and cats on skateboards, it really hopes to take its place as a legitimate premium service sitting alongside Viacom, Disney and the other three. Even better, it should remain free to all to boot.
How will we know if YouTube is successful? I'll be keeping my eye on the NFL — when YouTube snaps up a package of football games in the 2013-2014 TV-rights renegotiation, then we'll know that the company has truly arrived.
What Google, Microsoft, Netflix and Nokia Said, and What They Really Meant

One of my favorite movie scenes is in "Airplane," where a Black Power passenger attempts to communicate with a young stewardess, with very little luck. A little old lady steps up, asserts, "Excuse me Miss, I speak jive," and proceeds to translate between the two.
After four years of running internet TV network Revision3, like that lady I can confidently say that "I speak CEO." And that was a good thing this week, as I spent two days at the super-exclusive D9 conference, put on by All Things D editors Walt Mossberg and Kara Swisher. A parade of media and technology CEOs shared their thoughts on their company and the industry. Walt and Kara are superb interviewers, but for the most part the CEOs were well coached, delivered canned answers and evaded the tough questions.
But I can translate now. Here is a summary of what they said, and the secret words I heard:
Asa Mathat/All Things Digital
Host Kara Swisher has a conversation with Netflix CEO Reed Hastings at the D9 Conference.
Netflix CEO Reed Hastings: We're not a producer of content, we're just a distributor. We're paying for first-run rights for "House of Cards," but only in countries where we stream today. And when it comes to carriers and MSOs? Our relationship with them is great — we may use up 30% of their bandwidth, but we haven't yet asked for any kind of carriage fees. Plus we have no plans to offer bundles of channels, we're really just a catch up service for older shows and movies.
Translation: We're coming right after you, you old media suckers! We offer a better product for less, and in a few years you'll be begging at our door. Die, die, die!
Hewlett Packard CEO Leo Apotheker: The somewhat accidental CEO laid out the company's vision of using WebOS to create an end-to-end product ecosystem for both consumers and corporate America, just like Apple. Even though he plans to put the operating system he bought from Palm onto every HP PC and printer over $100, "we're still great partners with Microsoft."
Translation: This is not my beautiful house. This is not my beautiful wife. Well, how did I get here?
Microsoft Windows President Steven Sinofsky: He showed off a captivating demo of the next big release of Windows, codenamed Windows 8. The tiled interface borrowed heavily from the company's Windows 7 phone OS, and the now defunct Zune media players. The new version seems bring the biggest changes to Windows since "95," and will run across tablets, phones and PCs.
Translation: We really screwed-up this whole transition to touch, tablets and smartphones, and this is our last chance. If we're not successful here we're going down in flames. Oh, and I really wish I could do a clean break with the past by moving 100% 64-bits, but the installed base won't let me. Damn them! I hope we get this one out on time.
Walt Disney CEO Robert Iger: Iger came off as a savvy media mogul, trying to drag his huge enterprise into the digital age. He was complimentary of both Netflix and Hulu, calling the former "a platform that's a rich place to distribute our content," and praising the latter's user interface and overall experience. He also admitted that Disney made some mistakes, particularly around the Go.com portal. He also laid out plans for a relaunch of Disney.com that will focus mostly on video and gaming, but won't start to emerge until later this year or early next year.
Translation: We're really behind the eight-ball here. Our audience wants to stream our video directly and play social games like Farmville, and we can't help them. If we don't get our new service up soon, Netflix, Hulu, Zynga and Facebook are going to co-opt our relationship with our users, and ultimately devalue our brand. We better get this right, and soon. I hope our new Silicon Valley team is up to the task.
Stephen Elop, CEO Nokia: The new head of the Finnish phone company talked about the transition from their Symbian phone operating system to Windows 7 Mobile, and called the rumors that Microsoft is about to acquire the company "baseless." He teased Walt with a new phone, but refused to show it off. Elop couldn't say when Nokia's phones would be back in the U.S. in force. Over 45 minutes he said very little, offered few solutions, and spoke in platitudes and generalities.
Translation: Oh my God it's worse than I thought. Our products are tired, our engineers overmatched and our customers are abandoning us. Thank God they still buy feature phones in many parts of the world today, but that's not going to last long. This product transition is very important.
AT&T Mobility CEO Ralph de la Vega: Most of this tech-savvy crowd were either current or previous AT&T mobile customers, and they were mad as hornets. De la Vega offered a panoply of excuses, blaming everything from the 8,000% increase in data use caused by the iPhone to a lack of cellphone towers. He even blamed AT&T's abysmal San Francisco service on the local government's unwillingness to let them swap in new antennas on their cell towers. He tried to justify his company's proposed takeover of T-Mobile as good for users, good for competition and good for the U.S. And he ended up claiming his company was at least partly responsible for the iPhone's design.
Translation: Shut UP! Your complaints matter less to me than a kitten fart in a blizzard. But secretly I admit it, we really do have a problem. Forget the customers, what we really need are T-Mobile's cell towers and antenna sites in major markets, along with their wireless spectrum. We'll never catch Verizon without them. Oh, and Steve Jobs, never forget that we designed much of the iPhone — and you took all the credit and threw us under the bus. I'll get you — and your little dog too!
CEO Alibaba Group Jack Ma: Ma tried to paint himself as an upstanding member of the world internet economy, while talking about how China is really all about how to avoid the laws. He claimed that Taobao was substantially different from eBay, Alipay was nothing like PalPal, and Alicloud much, much different from Amazon's S3. He laid out his three principles, which are to make your customers happy first, your employees next and finally your investors and shareholders. His advice to his largest shareholder, Yahoo: cut yourself into little pieces and focus on what you really believe.
Asa Mathat/All Things Digital
Eric Schmidt at the D9 Conference.
Translation: You Americans are so clueless! I've been ripping you guys off blind for years, and you never even noticed. Well now the gloves are off, and I'm gunning for you, Facebook, Amazon and eBay. Oh, and Carol Bartz, you're not only annoying, you're irrelevant too.
Google Executive Chairman Eric Schmidt: Schmidt touched on his relationship with Apple, new Google CEO Larry Page, the new wallet product that lives inside your phone, and called the YouTube "the best acquisition ever." He ended by saying he wanted to keep working at Google until after he was dead.
Translation: I'm scared, but for better or worse the inmates are now in charge of the asylum. Plus Apple's iPhone is an overpriced piece of eye candy, the iPad is limited and Android is clearly better. So buy some of those Honeycomb tablets, gosh darn it.
Surprise, Surprise, you pay for what you get
You pay for what you get…
–Dave Matthews Band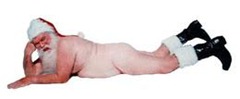 Buying online video ads can be fraught with peril. Why? Because buyers need to worry about how their ad is streamed, where it plays and what it's adjacent to — and because unscrupulous or clueless sellers can take your money and put your brand at risk.
Let's start with the Conditions of Play. When you're buying inventory for your pre-roll or sponsored segment, it's very important to know not only how that video was initiated, but also the intent of the viewer. Video ad networks, paid distribution services and even emerging DSPs are more than happy to take your money and then autoplay your ad into a 300 x 240 unit "below the fold" (i.e., on page but off screen) with the sound off — what I call an ABFSO view.
There is value in an ABFSO view, but not much. Certainly your target had an opportunity to see that ad, but the likelihood of influencing her in any single session is quite small. On the flip side, it's far more likely that a viewer will watch and engage with your pre-roll if it is served up immediately prior to a video they've specifically requested. Somewhere in the middle are the new "pay to watch" video ad units, where a user opts in to watching your ad in exchange for something of value — typically virtual goods or currency in an online game, or other digital items of value.
But today, those very different types of ad views are often bundled together and sold for a single CPM. That's crazy, and luckily it's starting to change. Google and Tubemogul, for example, are currently proposing a new view metric to the IAB — called cost per view — that relies on a user initiation or action. No autoplay need apply. Other initiatives from Vivaki and Kantar Video will increasingly help buyers understand the value of different types of views.
Even before these new models emerge, avoiding the play-type problem is relatively easy. Ask your ad network — or the sites you're purchasing — whether they support autoplay or only user-initiated views. Price your buy accordingly.
The next pitfall: Page Adjacency, or which sites or channels are actually showing your ad: This problem has been around for a while, but has been exacerbated by the increased demand for video ads. What happens is that your ad runs on a variety of sites, some that probably aren't the right sort of "neighborhood" for your message — including torrent directories, gambling sites and other unsavory destinations.
Avoiding these sites is also relatively easy. Either only buy inventory from sites you're familiar with, or ask your supplier for a list of 100% of the sites they're running on — both before the campaign starts and after it's over. Verify the integrity of those sites and don't pay for substandard placements.
The last problem, Stream Adjacency, is unfortunately more insidious, more damaging and harder to fix. Your video may be playing on an acceptable site, and it may be playing before a user-selectable video. Even so, the video that comes after your pre-roll, or under your overlay, might not be something your brand wants to be associated with. And it's often impossible to figure out in advance.
For example, last week I saw a Sierra Mist pre-roll that led into a video about a naked hobo Santa wielding an oversized marital aid; Cindy Crawford's Propel pre-roll followed by a raunchy clip glorifying male sex organs; a Subway spot before a particularly gruesome murder of a stripper; and an ASUS ad over-layed on top of a guy savagely beating his girlfriend.
I might be going out on a limb here, but I'll bet that none of these brands were hoping for that kind of association.
The root of these uncomfortable associations is the same as the Site Adjacency problem: Unscrupulous or clueless networks are aggregating questionable properties so they can build up enough scale to serve the quantity of pre-rolls that big advertisers demand.
Unfortunately, unlike websites, which can easily be scanned for undesirable adjacencies, you actually have to watch the video to see if it's safe for your brand. That's because we still haven't developed technology that can reliably scan a video to determine what's inside. And that means that networks — including my own Revision3 — need to be diligent about knowing what's running inside every video they monetize. If we don't remove or warn our clients about potentially questionable content, we're going to lose the trust of big brands and agencies.
It also means that buyers need to take a more active role in determining where your video plays. First, only work with trusted sites or networks that promise brand-safe programming. But that's not enough. Next you need to get a list of all the shows, all the channels, and all the videos that your ads are streaming aside. And finally, you have to act like Ronald Regan during his negotiations with Russia:, "Trust but Verify." Invest the time to do more than just a cursory once over before signing that contract, or cutting that check.