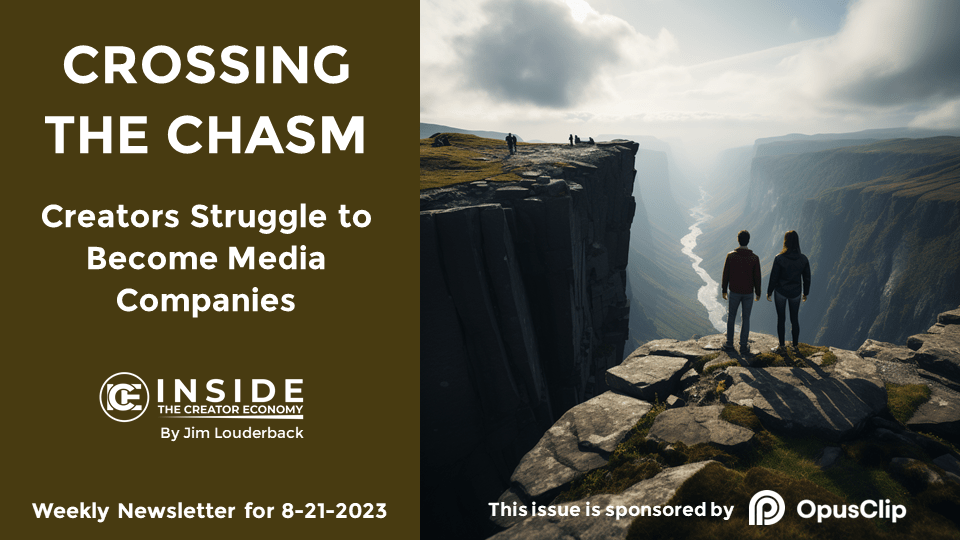 It's time for the Creator Economy to embrace ethics.
Start with Mr. Beast and Linus Tech Tips.
Each sit at the top of their genres. Yet each suffered last week with – as a media vet – I would call rookie mistakes due to ethical lapses.
The Mr. Beast issue was likely oversight – a producer used a copyrighted animation without getting clearance. That forced a two-day takedown while they recut their latest hypergrowth video – and presumably made nice with the IP owner. Fast and loose works for a while, but when you're big enough to sue for $100 million, it's time for copyright guardrails.
Bit more of a disaster at Linus Tech Tips. Inaccurate test plans, incompatible test equipment and ethical lapses are just some of the serious allegations cast at the popular tech creator.
The most egregious? Allegations of conflict of interest.
Linus gave favorable reviews to products where he had a financial interest. That's just wrong.
It's time to grow up. Top creator-led media companies need to adopt an ethics and conflict of interest policy now.
As top editorial exec at PC Magazine, PC week and TechTV – and as CEO at MCN Revision3 I wrote and implemented robust editorial ethics policies. Inspired by journalistic stalwarts, they laid out what was OK – and what was not.
It's about maintaining trust, but also staying out of the limelight – and the courtroom.
My guidance to the team 20 years ago: "If it shows up on the front page of the New York Times, would you be proud of it?"
Swap NYT for Kaya, Taylor, Phil, Amanda or other top YouTubers/journalists and ask your team the same question today.
It's not just top creators – rampant ethical lapses abound. MovieTok "critics" eschew journalistic principles and freeload on movie junkets – while ripping apart traditional critics. Shein's ill-conceived influencer factory tour last spring was also embarrassing for the whole industry.
Want to see the editorial ethics doc I implemented for YouTube creators 10 years ago? Check it out here. https://jlouderb.gumroad.com/l/ethics.
Want help developing and implementing one for your org? Drop me a DM.
Do you think it's time for ethical standards in the creator economy? Let me know what you think – and share what you've done – in the comments.  Liked this post? Want to see more?  Subscribe to my LinkedIn newsletter "Inside the Creator Economy" or get it here via RSS.
This Week: It's the third week of August  and here's what you need to know.
SPONSOR: Opus Clip Drops Major Reframe Upgrades and Adds Jon Youshaei as Creator Ambassador.
The top AI video clipping tool, which just skyrocketed passed 1 million signups, released a powerful auto-reframing upgrade to improve active speaker tracking, and the ability to manually reframe clip results within its editor.  Plus, creator expert @Jon Youshaei is partnering with Opus Clip to help creators optimize monetization by easily turning YouTube videos into Shorts gold.  Try it today, and join their 50,000 member discord to get advice from Jon and other creator mentors.
QUIBIS:
YOUTUBE
META
TIKTOK
OTHER CREATOR ECONOMY
GENERATIVE AI
TIPS
Thanks for reading and see you around the internet. Send me a note with your feedback, or post in the comments! Feel free to share this with anyone you think might be interested, and if someone forwarded this to you, you can sign up and subscribe on LinkedIn for free here!
If you're interested in working together as a sponsor to reach the leaders in the creator economy, check out Inside the Creator's sponsorship packages and/or email me at jim@louderback.com
And don't forget to listen to The Creator Feed – the weekly podcast Renee Teeley and I produce – get it on Apple Podcasts, Spotify or Stitcher!