2009 saw a land grab the likes of which we haven't seen since the days of the railroads. Greedy software companies and websites tried to cash in on the cellphone app store hype, and released tens of thousands of new programs for the iPhone, Android and Blackberry.
Many of them were quite good, but some of them were atrocious. And the dreck wasn't solely the province of no-name companies either. Our five worst applications for 2010 come from some household names. So here's the list, and don't miss the video from our expert team of reviewers at App Judgment, they saw thousands of programs this year, and spent hours fighting over who would make the worst of the year!
Photoshop.com Mobile for the IPhone: About the best thing you can say about this application was that it was free. Everything else was disappointing, from the interface to the functionality. There are far better photo apps for your phone, from a variety of lesser known companies. Photoshop may lead the world on the PC and the Mac, but it sucks on the iPhone.
Worst 5 list continues below
SEE WHY THESE FIVE APPS ARE SO DREADFUL!

Hold On! : Sure, many 2009 apps provided mindless entertainment. And that's what this iPhone app aspired to do as well. But it failed utterly, completely and spectacularly - unless you're prone to repeating stupifying tasks for days on-end to make the Guiness Book of World Records. The point of the program? Hold down an on-screen red dot for as long as you can. What a waste of .99.
Will You (Marry Me)? : Love was decidedly *not* in the air when we looked at this program The premise? Rather than buying a real ring, the iphone app simply displayed a jewel box opening up to reveal a digital diamond inside. One of our one reviewers even called it the anti-Viagra, and she was being too kind.
QIK: Let's say you build up a fantastically successful company that lets anyone stream video from their cellphones to the internet, and through it to anyone in the world. Your first program runs on Nokia phones - nice to look at, but hardly world-beaters when it comes to apps and users. So you port it to the iPhone. You would expect it to, well, allow iPhone users to stream video to the world from wherever they are, wouldn't you? We did. But it didn't. Another "win" for AT&T's ticky-tack 3G network. What a waste of pixels.
Shead Spreet: The name wasn't the only mixed up part of this Android application. As smart phones became both business tools and entertainment devices, a wide variety of business-oriented programs launched. This one claimed to put a full-featured spreadsheet in your pocket, but failed miserably. With bad import features, poor data entry, and lame customization, it brought to mind the worst of Visicalc, Lotus 1-2-3, Quattro Pro and early Excel. Heck, even Windows Mobile worked better than this crapplet. Sometimes free really is too expensive.
It wasn't all bad. There were tons of great apps released this year too. Tomorrow we'll put up our list of the five best apps of the year, including a surprising number one!
Sure, you think the TV is dead. But it's not. The act of lazing about in front of a big screen TV watching, laughing and enjoying video content is going to be even bigger than ever. But here's the rub. It'll be less about cable and broadcast, and much more about internet video.
It boils down to this: if you're not creating video with the big screen in mind, you're going to miss one of the biggest developments in 2010.
We've already seen great success with Revision3's content on Roku the tiny box that streams Netflix, baseball, Amazon and now us, Twit, Pandora, Flickr and more to big screens. We were up nearly 15% in the first two weeks that our channel launched – and that was during the traditional down weeks of Thanksgiving.
Next year the TV will get smart. Vizio (the biggest TV vendor in the US) will bring real connectivity to most every TV it sells bigger than 45 inches. Other TVs will do the same. Boxee's box will ship. Cable set top boxes will connect to web video. It's a brand new outlet, and you can't ignore it.
Youtube, unfortunately, seems to be asleep at the wheel. I asked them recently if they were going to play in over the top, and they said that they prefer that it be browser-based, rather than some separate interface. Sure, having multiple separate interfaces can be tough – but they are wrong. Look at mobile – websites are terrible on that screen. The same goes for the big screen at 10 feet away.
Perhaps, as I speculated with my YouTube contact, they are being coy – and Android or Chrome will power TVs in 2011. We'll see.
But for 2010, you can do a few things to ensure you don't miss this boat. First, produce and distribute in HD. If and when YouTube is available on the big screen, the better looking videos will win. Quality will be more and more important in this world.
Second, think about an alternate channel for over the top. Maybe hook up with Xbox, glom onto Roku with Mediafly or Blip.TV. Or find another way to get your stuff into that world.
Oh, and keep an eye on Revision3 in early January. We'll be covering the heck out of the annual Consumer Electronics Show, posting on our site, and on our popular YouTube Channel.  We'll bring you the latest over the top devices, and provide commentary on how this brave new world of internet video is evolving.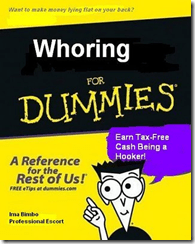 On Facebook, I've been the social equivalent of the town whore, while I treated LinkedIn more like my own personal Skull and Bones society. Up until a few weeks ago, that approach seemed both wrongheaded and countervailing to most other people. But recent changes have proved my strategy to be sound.
The only problem is now I need a third social network for my real friends. And unfortunately that's neither today's Facebook nor LinkedIn. I've got a non-obvious hunch as to what it might be, which I'll reveal at the end.
I get friend requests from a lot of people on both Facebook and LinkedIn – due to my prior work at ZDTV, TechTV and PC Magazine, along with nearly 20 years of conferences, speaking and writing. On LinkedIn, I have a strong exclusion policy: if I don't know you, or don't remember meeting you, I won't accept your friend request. LinkedIn for me remains my real work social graph, and that's been a great tool for building Revision3.
Although I probably miss some potential connections by this policy, in the end I think you should at least have some familiarity with those you claim a work connection with – particularly because headhunters and recruiters are using your LinkedIn friend lists to help rate your capabilities and potential.
On Facebook, though, I was wildly promiscuous. I'd be friends with anyone! This led me to a situation where my Facebook social graph was filled with both friends and family, and those that – for some reason – wanted to connect. It's a great group, but I certainly don't post private photos, thoughts or wall-scrawls there.
My approach has been vindicated recently by Facebook's latest, fairly idiotic change to its privacy policy. Back when users of the service had at least some promise of confidentiality, friends could post risqué pictures, rude language and damning insults, without fear that a boss, a co-worker or a stranger would find them. Now, seemingly inspired by George Orwell's 1984, openness is privacy and obfuscation transparency.
In a rush to embrace Twitter's real-time web, and the power of search-engine marketing, the company flipped the bits – and made everyone's private data public. Sure you could switch it back, if you noticed the change, and had a Masters degree from the Velvet Jones School of Web Interface Design to interpret their frustratingly opaque privacy interface.
Hey Facebook users: stop pretending your data is protected from prying eyes. It's all in the open. You can try to complain, but you can't fight city hall. Better just to let it go, and embrace Facebook for what it is: the biggest bathroom wall in the world, and one that anyone can write on and that everyone can see.
There's value in that. Value to users and value to marketers. Companies can now target you directly based on your friends, your interests and groups, even by what else has been captured in those photos of you. Think of the opportunity for Budweiser, for example, when it finds you swilling a Pabst Blue Ribbon last summer. You'll get half off a six pack – and who doesn't want that?
So if LinkedIn is for your core group of work contacts, and Facebook is for your publicly-facing persona, where can we go to let our hair down with our friends?
Oddly enough, as I discovered last night, two new location-based services have the potential to fill that gap: Foursquareand GoWalla.
Each of these apps lets you connect with friends – true friends – and then helps you locate them when you're out on the town. With each, you "check in" to a restaurant, concert, movie or park, and with that location-based information the program finds your friends nearby and lets them know where you are.
They work great. Last night I was in New York, and checked in at my favorite tapas spot, Bar Jamon, with Foursquare. Unbeknownst to me, my buddy Phil Nelson was in town for the night too, and he'd just checked into his hotel up the street. He found me on Foursquare, pinged me on my cell phone, and we ended up sharing a plate of chorizo and a Priorat together.
I'll never, ever let anyone but my real friends know where I am. And I truly hope that these two services respect my privacy. I can totally see one or both replacing Facebook as the dominant repository of both my true-friend social graph and my location graph as well.
If I were Facebook, that would scare me. Neither Foursquare nor GoWalla add in the communications, photo-sharing or other capabilities of a classic social network. But I'll bet that they do soon. And over time I can see more and more Facebook users drifting away from the service – simply because adding location, and preserving true privacy, makes a social service much, much better.
This post also appeared on Jack Myers' Business Blog Network
(this was cross-posted on AdAge)
"We are at the cusp of huge changes around us in everything we look at", said analyst and futurist Mark Anderson at his annual predictions dinner Thursday night. "There's never been a more exciting year than 2010", the author of the influential Strategic News Service exclaimed.
Pointing to big changes in mobile, news, and real time data, Anderson's predictions lay out a framework for tremendous change in the media and marketing space next year. And Anderson's worth listening to – unlike many navel gazers, he pointedly rates his predictions at the end of each year, and currently claims a 97% accuracy rate. Some of his notable "calls" over the past five years include predicting the meteoric rise of netbooks, the HDTV price collapse, the oil price increase and decrease, and bottom of the 2008/2009 stock market crash.
For marketers, Anderson's last prediction is probably most important, and also the fastest moving. In his words:
"Connecting remote data to people and things in real time will lead to a series of exciting new devices and applications. Possible examples: real time comparison and recipe-driven shopping, facial recognition (in social spaces) linked to bios, self-guided tours by phone, voice-queried information about your personal environment. Many of these are technically proved out today, but they will start to emerge as an exciting and brand new trend in applications in 2010."
And it's already happening. In the 48 hours leading up to the predictions dinner, a significant step towards this real-time world was released by Google – the awkwardly named yet amazingly significant Google Goggles. This cell-phone app, which runs on the Droid and other Android phones, introduces the concept of visual search. Take a picture of a person's face, and Goggles tells you their name. Snap a picture of a building, and find out who built it, and what companies reside inside.
It's more than just being able to search on physical objects. Anderson sees this real-time overlay of data atop the physical world as leading to a fundamental change in the human condition. "The world today for most of us is a mildly hostile environment", he observed. Buildings are mysterious, when you meet someone you often can't remember how you know them, or even if you do. This creates anxiety, he claims, where you tend to gravitate to the people you know best at a party, or the places you're most familiar with.
But behavior changes when you layer in real-time search overlays onto the real world. Imagine if you could immediately pop up a Linked-In profile over everyone you meet, including where they work, your mutual connections, their likes, dislikes, latest tweets and more. Imagine walking down a street and being completely in touch with what's inside every building.
That world will be here very soon – and the building blocks will emerge over the next 12 months. "It has less to do with technology, predicted Anderson, "and more to do with psychology." Almost overnight, the world will change from hostile to comfortable – and that will change us.
It will also open up an amazing opportunity for marketers to deliver relevant messages based on location, interest, relevance and context. The privacy concerns will be huge – the first version won't let you search faces, due to privacy concerns - but in the end this is an inexorable trend that will change our world.
For more on what you can do today, check out our Google Goggles review, released earlier this week.
Three of Anderson's other ten predictions focused on the tremendous havoc mobile computing will unleash on the world in 2010.
"All content goes mobile. Everything gets tagged, multi-channeled, and the walled gardens open up. TV and movie content, particularly, break free of old trapped business models. We are moving toward watching first-run TV and movies on phones, for a price. "
If you are not on that little tiny screen, says Anderson, you will be nowhere. The ramifications for marketers and advertisers are clear – if you don't have a mobile strategy now, you better get one pretty darn soon. Because if you don't the world will pass you by in 2010.
Luckily he sees a revenue lining inside these looming storm clouds, and he even – reluctantly – sided with Rupert Murdoch (probably for the first time ever)
MobileApps and Mobile Content drive MicroPayments, which move from niche to mainstream payment models. Payment for content will split along age lines, at around 35; above, pay; below, don't pay.
There's light at the end of the tunnel for content creators, says Anderson, and "on the phone, we will pay." It's psychological – but he sees people ponying up for objects of value. But it is age driven. If you want to make money, then "start marketing towards slightly older people in general."
That's good news for the news business too – at least what's left of it next year.
News media that survive will move to the subscription model, in whole or in part, along age lines
Don't expect advertising alone to save your bacon, he advised, and urged the media industry to "re-examine how we talk about the ad problem". Over the last three years we've been bemoaning complaining that ad dollars aren't moving quickly enough from traditional to online, but "that's not the problem", says Anderson. Instead it's a matter of scale. In the old media world, the roughly 60 billion dollars spent was divided pretty much among ten top players. Online there are 50,000 players, and no one has scale. Even if half of it goes over to online, it's still not going to amount to big bucks.
"It is a completely different game", he explained, with many more players vying for the same ad dollars. "We never should have expected that it would work. No Chance. If we had known three years ago what we know now", he says, "it would have been a subscription model" from the get go.
Anderson's other predictions – he made close to 20, rather than his formal 10, focused on broader economic themes and fundamental technology changes. A quick recap is below, but for more, you can check out Mark's site, along with my own personal blog for a broader analysis of the rest of his forecasts.
·Oil will be up to $120 dollars in the next six months, "and then the speculation increases again". Anderson sees a return to market manipulation, and much higher prices.
The technology industry will go through both platform wars – between PCs, netbooks and cellphones, and OS wars. He predicts netbooks will be big winners, along with (in this order) Windows7, the Mac OS and Android.
Enterprise computing will also split away from consumer, with the cloud becoming less pervasive in big companies, but more pervasive in everyday life. "There will be a Cloud Catastrophe in 2010" at a large company - either a security breach or a major outage. That will restrict enterprise growth of cloud services by turning CIOs against the whole concept.
Something "bad" will happen in China, as the world comes to grips with the huge problems caused by pegging the yuan to the dollar. It won't be Obama vs. China, but instead "the world against China", and "that pressure (on China) will be unable to ignore".
Finally, "Microsoft loses in its Consumer play: except for gaming, it is Game Over for MS in Consumer." if you're aligned with Microsoft on a consumer play, whether on MSN, Windows Mobile, netbooks or anywhere else, better come up with a new strategy or you will fail.
(this story was cross-posted at PCMag.com)
"We are at the cusp of huge changes around us in everything we look at", said analyst and futurist Mark Anderson at his annual predictions dinner Thursday night in New York. "There's never been a more exciting year than 2010", the author of the influential Strategic News Service exclaimed.
Pointing to an amazing set of changes in platforms next year, Anderson's predictions lay out a framework for a radical upheaval in the status quo. And Anderson's worth listening to – unlike many navel gazers, he pointedly rates his predictions at the end of each year, and currently claims a 97% accuracy rate. Some of his notable "calls" over the past five years include predicting the meteoric rise of netbooks, the HDTV price collapse, the oil price increase and decrease, and bottom of the 2008/2009 stock market crash.
His first two predictions covered both the upheaval in computing platforms, and in operating systems:
"2010 will be The year of Platform Wars: netbooks, cell phones, pads, Cloud standards. Clouds will tend to support the consumer world (Picnik, Amazon), enterprises will continue to build out their own data centers, and Netbook sector growth rates continue to post very large numbers."
2010 will be The year of Operating System Wars: Windows 7 flavors, MacOS, Linux flavors, Symbian, Android, Chrome OS, Nokia Maemo 5. The winners, in order in unit sales: W7, MacOS, Android. W7, ironically, by failure of imagination and by its PC-centric platform, actively clears space for others to take over the OS via mobile platforms.
"A new platform happens once every 10 years", Anderson stated, but in 2010, "we have three to four happening all at once." There will be a huge market-share land-grab going on next year, and that is a great thing for anyone looking to start a company. "It's going to be full on poker high-stakes Las Vegas fun!"
Although Anderson called the phone "the most interesting computer platform" and said it was responsible for "driving innovation: software, business models (and) distribution", he said Netbooks are almost as important. He specifically called out the 9"x7" form factor as the sweet spot, predicting "More resolution and power will be crammed into this form factor." Those that win will deliver the biggest bang, and the most value for the dollar.
He was also very bullish about Apple's upcoming tablet, predicting a boatload of sales. Anderson attributed Jobs' "deep hatred for John Sculley" as the reason why Apple waited so long to enter the market. It's taken Jobs three years to get over his "We Will Never" Newton stance that he took when regaining the CEO post. "You have to feel sorry for Michael Dell", Anderson lamented, as he called Apple's tablet a "game changer" and a type of netbook that will "eat share the way the iPod eats share."
When asked about the Kindle and other eBook readers, he dismissed them as a single-function, and a mostly brain-dead flavor of netbook.
Moving on to the cloud, Anderson sees rocky times ahead, particularly in the corporate world..
"There will be a Cloud Catastrophe in 2010 that limits Cloud growth by raising security issues and restricting enterprise trust. CIOs will see the cloud as the doorstep for industrial espionage."
Anderson continues to be bullish on personal and consumer use of the cloud, but sees a major pullback for enterprise adoption next year. He reasoned that "CIOs are mistrustful of the cloud now", and that it is "about time for something to happen". The catastrophe will take one of two forms – either a huge security breach, or a lengthy outage. This will empower CIOs to build out their own hardened data centers, "instead of shipping the company jewels to Amazon".
Anderson followed that up by predicting a huge split between corporate and personal computing. Although personal phones and notebooks have been infiltrating corporate America, that will stop next year, he predicts:
"A huge chasm opens in computing, between Consumer and Enterprise (government/business.), with Apple, Google and most Asian hardware companies in Consumer, and Dell, IBM, Cisco, and MS on the Enterprise side. HP will straddle both. Before 2010, talk was all about unifying consumer and enterprise. Now, talk will be about their split."
This is particularly contra-indicated, he said, by our own intuitive experience. Last year the trend seemed to be towards software everywhere, happy happy joy joy. "Forget about it", he warned. "It's not a beautiful one size world" anymore. This dramatic market split is happening very quickly, but he also predicted tremendous opportunity for new companies. We will see "new ideas, new concepts, and new companies on the consumer side that (are) really going to take off!"
One of the first big casualties? Microsoft's Chief Software Architect Ray Ozzie. Calling Ozzie a personal friend, Anderson said that he's unhappy, and just doesn't fit into Microsoft's aggressive and argumentative corporate culture. He agreed with Gates that Ozzie is probably "the world's best programmer", but he's not the right leader for Microsoft, at least not today. He wouldn't elaborate, except to say that Ozzie is "spending a lot of time away from home these days."
That's not the only bad news for Microsoft next year, as Anderson sees even more fail on the horizon:
"Microsoft loses in its Consumer play: except for gaming, it is Game Over for MS in Consumer. This will make Consumer the place to be, where the most robust and exciting change artists will work."
Sure, they have XBOX, he conceded, "but the failure of the windows mobile system to attract a larger share is the turning point for the company." The straits are dire in Redmond, as he found it hard to be optimistic about an operating system company without a pure play on the phone.
Anderson specifically pointed to the collapse of the Pink team, the lackluster 6.5 version of Windows Mobile, and the horrific loss of market share to Android, especially when "no one knows what Android is."
Finally, he likened Microsoft without a mobile OS to the minicomputer makers along Route 128 in Boston in the 80s – Wang, Data General, Digital and others, who pooh-poohed the PC and called it a toy. It's "Game Over, and Done Deal" for Microsoft in the consumer market.
Anderson also spent a good bit of time talking about the world economy in general, and China and Japan in specific.
He's particularly down on China, noting that the country is far from being a market economy – calling their banks simply "tubes through which government feeds money to selective industries", and warning that "the toothpaste is starting to come out of the tube."
And that leads him to conclude that "something bad is going to happen". Although he thinks the Chinese government is smart, and will react quickly, their deep stumble will hurt not just themselves, but their trading partners, and will have a huge impact on the world economy.
Part of the problem with China, he explained, was that by pegging the Yuan to the dollar, all kinds of devastating devaluation occurs around the world. And that will end up pitting not just Obama against China, but the rest of the world against China as well. It's simply an unsustainable situation and "that pressure will be unable (for the world) to ignore."
He also accused Japan of cooking the books, falsifying a decade-long recession while actually thriving at the expense of the US. Why? Because the US threatened trade retribution, and the Japanese got smart. Realizing that a 15% tariff across the board would kill their country, they've taken on a public poor, poor me stance, while Panasonic, Toyota and Canon built world-domination using technology mostly invented in the US.
Finally, he thinks that technology stocks will continue to recover next year, but the rest of the market will lag. He also thinks the price of oil will climb to $120 dollars in six months before the speculators start jumping back in and really driving the price skyward. And he thinks that the world will begin to look much more favorably on the Nordic countries, Canada and Australia, as "OK places where they don't shoot anyone, mind their own business, and make good returns on investments."